Governor Shettima meets Vice President Osinbajo, US officials overreturn of IDPs to liberated communities in Borno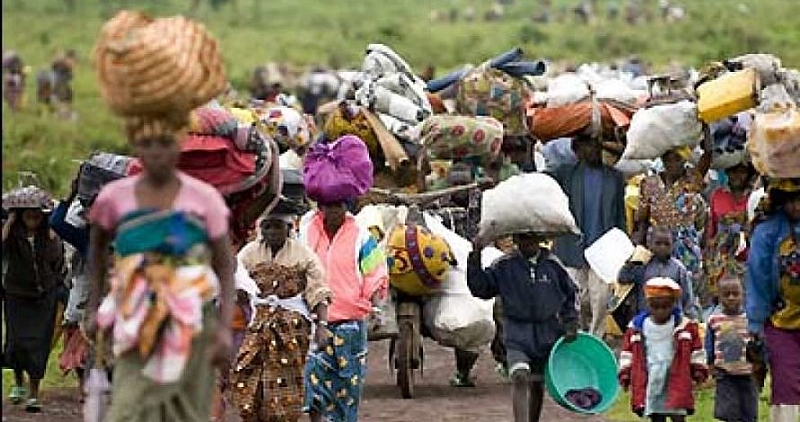 By Ahmed Abu, The Nigerian Voice, Maiduguri
Borno Governor, Kashim Shettima was on Wednesday invited to Abuja by Vice President Yemi Osinbajo for an urgent meeting with humanitarian stakeholders from the United States embassy in Nigeria during which some concerns over ongoing return of Internally displaced persons and refugees to communities liberated and rebuilt in Borno State were extensively reviewed.
Special Adviser on Communications and Strategy, Malam Isa Gusau said in a statement that Governor Shettima left Maiduguri yesterday and on arriving Abuja, drove straight to the Presidential Villa where the meeting was held behind closed doors.
The spokesman said Vice President Osinbajo presided over the meeting which had in attendance officials of the U.S embassy, Borno State Commissioner for Reconstruction, Rehabilitation and Resettlement as well as the chairperson in charge of Borno State Emergency Management Agency, SEMA, Yabawa Kolo.
Gusau noted that during the meeting Governor Shettima explained that whereas having displaced persons in IDP camps could confer political advantages to the APC administration in the State, the Government decided to initiate a voluntary return of IDPs to their communities to restore their dignity and to address complexities of problems which arose for high influx of displaced persons in Maiduguri and Jere.
The Governor also enumerated that liberated communities are categorized as satellite camps which is why the State Government and humanitarian partners deploy food, medical and other livelihood support to returnees while security is provided for them.
Borno's Commissioner for RRR, Gusau also explained that he was invited by the Governor to highlight some extensive steps recently adopted by the Government over the return of IDPs. The Commissioner said that his ministry has created a task force which has representatives of all international humanitarian agencies including the UNOCHA, UNHCR, IOM, UNDP, security agencies, focal ministries and different other stakeholders who meet regularly to undertake critical review of all potential concerns before IDPs are helped to return voluntarily.
Meanwhile, immediately after meeting with Vice President Osinbajo, Governor Kashim Shettima joined some APC Governors for a consultative meeting with President Muhammadu Buhari. The meeting which lasted till midnight, discussed key issues concerning the APC and its commitment to participatory democracy.
en
SOURCE :The Nigerian Voice (local news)