Govt. Efforts to Boost Power Supply Yielding Positive Results, Says BEDC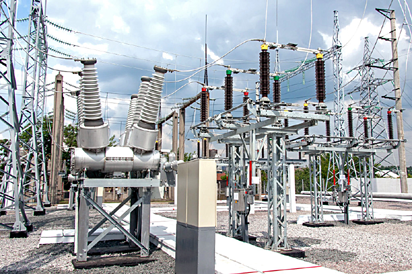 The Benin Electricity and Distribution Company (BEDC) says Federal Government's efforts toward boosting power supply is yielding positive results. The company's Spokesman, Mr Tayo Adekunle, said this in an interview with the Newsmen in Benin on Monday.
Adekunle, who commended government efforts to increase power generation in the country, added that electricity allocation to BEDC from the national grid had increased from hitherto 300MW to 500MW.
He noted that the improvement was not necessarily because of the rains, explaining that investment in transmission had increased, while generating firms were encouraged by government to do more. The spokesman said that improvement in electricity generation had impacted in the amount of power allocated to BEDC from the national grid, not in terms of percentage, but in quantum.
He, however, added that "areas with thick and lengthy vegetation may have challenge in terms of electricity circulation. This could be the reason why some people may not be enjoying power supply generally.
"Another reason could be customers who were indebted to the service provider. "This is because electricity is no longer a social service but a commercial commodity which people have to pay for just like the provider pays the national grid.
Areas that are highly indebted may not enjoy adequate supply." Adekunle, however, pleaded with Federal Government to step in, in the areas where there were technical challenges, especially from the transmission end. He said that the challenges were majorly due to infrastructure limitation, noting that "most of these facilities are old and ageing and require refurbishment, repairs or replacement. "Apart from refurbishment, a lot is also required in the area of generation because Edo alone needs not less than 1000MW to ensure adequate supply to residents.
"The formular we presently use in sharing whatever amount of power we get is in the ratio of 40 per cent to Edo, 35 per cent to Delta, while Ondo and Ekiti get the rest." On the issue of metering, the BEDC spokesman said it was not peculiar to Edo, adding that "it is a challenge for all the distribution companies (DISCOs) and they are taking strong steps toward ensuring that metering gap is sufficiently reduced."
Source: IWIN
en
SOURCE :The Nigerian Voice (local news)