Group backs Restructuring, honors Mimiko with Awo Legacy Award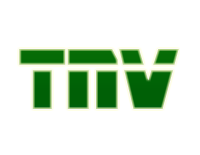 By OLUFEMI LAWSON AKINDELE
The Yoruba Youth Assembly (YYA), have added its voice, to the call for the restructuring of the country, describing it as the only way out of Nigeria's current economic and political crisis, currently being experienced in the Nation.
The call was made by the group in Lagos on Wednesday, after an expanded Executive meeting of the Yoruba Youth group. The youth said it is now time, for President Muhammadu Buhari and the APC led Federal Government, to heed the call for the restructuring of the country, as it is the only way out of the current challenges being faced by the country.
"As patriotic Nigerians, we have become increasingly worried by the growing level of uncertainty occasioned by the level of poverty and growing unemployment amongst Nigerian Youth" the group said.
"There is no way out of this crisis except we restructure and release the creative energy in the federating units to retool and If we continue on this beaten path, our spring looms."
The group also at the meeting to announce its decision to honor the immediate past Governor of Ondo State, Dr. Olusegun Mimiko with the 2017 Obafemi Awolowo Legacy Award. The group hinged its decision to honor Dr. Mimiko, on what it described as his unprecedented achievement while in saddle as the Governor of Ondo State. It lauded Mimiko, for his approach towards governance and commitment to the development of Ondo State, which today has become a reference point for good governance in the country.
Present at the meeting, were representatives of group from the Southwest States and their counterparts from Kogi and Kwara States.
Source: The Nigerian Voice (local news)