Group calls for the redeployment of Edo CP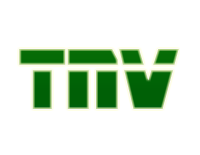 Talakawa's Parliament condemned in its entirety the brutalization and molestation of the Dean, Faculty of Law of Ambrose Alli University, Professor Suny Edeko by officers of the Special Anti Cultism Unit under the watch of the Commissioner of Police, Alhaji Harilu Gwandu.
We frowned at the malicious and libellous press statement by the Commissioner of Police where he insulted the intellectual community with his statement by justifying the animalistic act of the officers .
We expected the Commissioner of Police in his wisdom and sagacity based on his rank in the force to invite the erudite Professor ab initio to the table of dialogue with a view to resolving the matter on the basis of injustice inlieu of further exacerbating the matter with his over zealous press statement.
It should be noted that the constitutional duties of the Police are the Prevention and detection of crime, Apprehension of offenders, Preservation of law and order, Protection of life and property inter alia.
The constitution didn't empower the police to engage in professional impunity to the extent of beating an erudite Professor of Law and also arresting, intimidating, extorting and exploiting our brothers from diaspora in the name of looking for yahoo boys hereby chasing young men who are supposed to invest in Edo State away. It has never been so bad like this in our dear state..
We call on the technocratic and working Governor of Edo State, Mr. Godwin Obaseki to as a matter of public interest rescue Edo people from the iron grip of the CP by intervening in the matter as the unprofessional and exploitative conducts of some over zealous Police officers under the watchful eyes of Haliru Gwandu are affecting his administration adversely.
We commend ASUU, AAU chapter for standing with Professor Suny Edeko in this trial period, we urge ASUU not to relent in the fight as freedom Cometh by struggle .
We also want to appeal to the indefatigable Inspector General of Police and the Police Service Commission to immediately redeploy the Commissioner of Police to salvage the situation as Edo People are waiting for him to leave the state, it is not enough to transfer the erring officers of the squad while the CP is still allowed to pilot the affairs of the Police in the state. .
A stitch in time saves nine.
Signed:
Marxist Kola Edokpayi, President.
Comrade Wilson Imasuen, Secretary General
Sent from Yahoo Mail on Android
Source: The Nigerian Voice (local news)