Group Holds Intercessory Night Of Prayers To Mark President Buhari Two Years In Office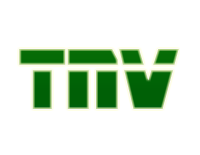 The Northern Inter-Faith and Religious Organization says it has concluded plans to hold an intercessory night of prayers, supplication and thanksgiving for the nation and for President Muhammadu Buhari to mark his first two years in office.
Addressing journalists in Abuja, National Co-ordinator of the group, Bishop Musa Fomson said there is need to pray for the President's health and ask God to strengthen him so as to enable him continue to revive the country's economy
He also said Nigerians need to come together and pray to God to heal the land as well as free the country from the hands of "evil men whose aim is to hold back Nigeria's progress".
Fomsom said prior to the 2015 elections, there were doubts and despair that overwhelmed the land, stressing that at that time, it was almost concluded that the election or its outcome will break up the country. He however said through prayers God intervened and Buhari was elected President
According to Fomson, "We are again confronted by not too pleasant situations brought about by human interference with the divine. Some persons have made it their life ambition to truncate the anti-corruption fight that the entire nation yearned for.
"Their contamination of the process is evident in the frustration of investigations. We see it in the bizarre rulings in our law courts. The din of pro-corruption protesters echoes across the world. The anti-corruption crusade needs prayers.
"Our economy needs prayers too. It has taken only the grace of God and the prudence of President Muhammadu Buhari's government to keep Nigeria from the brink economically. We thank God for this because we did not end up like Venezuela which has similar configuration as us. While thank God for this good fortune we nonetheless recognize that our economy needs prayers.
"God has used President Buhari to seal the mouth of blood suckers who daily cause anguish to Nigerians through the instrumentality of terrorists and insurgents. They make the blood of Nigerians flow to suck in their wicked covens. In this we again thank God for President Buhari, whose competent military chiefs have pushed back the evil. We however do not lose sight of the truth.
These evil people are beyond the ordinary, the security breaches in Nigeria have their spiritual connections. The renewed attacks by remnant of Boko Haram terrorists is a manifestation of spiritual manipulation to keep Nigerians in the bondage of fear. This bondage we shall break with prayer."
He said Nigerians will be using intercessory night to pray God to complete the healing process of the nation and Mr President.
"We invite Nigerians of all faiths to join us on this night as it is important that we pray for President Buhari's health and quick recovery because of the many things that God is planning to use him for beyond 2019," he said.
He revealed that the prayer night will be held at the Nyanya Prayer Ground in Abuja on the 13th of May, 2017.
Source: The Nigerian Voice (local news)