Group Petitions Another Saraki's Aide Over iIllicit Business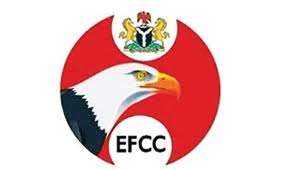 By Kwara Development Agenda (KDA)
The Kwara Development Agenda (KDA), a non-governmental organization and non-partisan human rights has petitioned Mr. Salihu Asuku Sumaila, an aide to the Senate President, over alleged illicit business holdings.
In a petition sent to the Economic and Financial Crime Commission (EFCC) and signed by Mrs Anifowose Dada, its Chairperson, the organization attached necessary documents to the petition urging the EFCC to carry out investigation of fraud and illicit flow of funds into the company accounts of Mr. Asuku at Fidelity Bank of Nigeria.
Among others and huge landed assets in Kwara, Abuja and Kogi, the petitioner linked Mr Asuku to Integrated Smile Limited (a company used to manage huge real estate facilities in Lokoja and Abuja), Smile Image Media (a multimillion naira printing press located at HRA, Fate Road, GRA Ilorin), Smile Garri Global Foods (a multimillion naira cassava processing factory located in Kwara State) and an ongoing BDC license registration with Central Bank of Nigeria.
The petitioner noted that Mr Asuku's companies operate accounts with Fidelity Bank Nigeria and launders money under the disguise of business transactions. They urged EFCC to obtain minimum three years account statement of these companies from Fidelity Bank to study Mr Asuku's illicit cash flow.
The petitioner urged EFCC to conduct forensic examination on Mr Asuku's transactions based on supporting documents provided and compare with his income as aide to the Senate President Bukola Saraki. The supporting documents made available by a whistle-blower showed that Mr. Asuku, one of the aides to Senate President Bukola Saraki, has made millions of Naira through fraudulent scheme.
en
SOURCE :The Nigerian Voice (local news)