Group Talks Tough Over Ikorodu Killings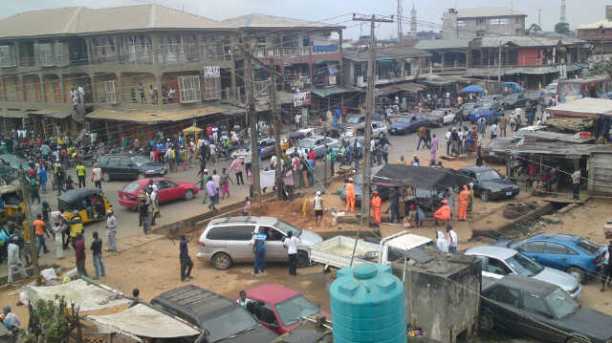 By Progressive Solidarity Forum (PSF)

The Lagos State chapter of a socio-civic forum, Progressive Solidarity Forum (PSF) berates the lawless activities of a violent group otherwise known as Badoo Cult whose members have been terrorizing law abiding citizens in Ikorodu axis of Lagos State and her surroundings.
PSF made this known in a statement through her Director of Media, Publicity and Information, Mr Olalekan Adigun earlier today.
Adigun said that reports from news outlets indicated that "the group has been responsible for several reckless killings of innocent and harmless people in the area and it seems they have been unchecked for so long".
We condemned in strong terms, activities of the group and express sadness over the way the issue has been handled by the Nigeria Police.
Mr. Adigun noted: "PSF condemns in strong terms, the unchecked violent activities of this nefarious group in Ikorodu neighbourhood.
"We are saddened by the seemingly passive posture of the law enforcement agents who watched while the group inflicts terror on harmless and law-abiding citizens.
"We understand the frustrations of people in the area, who have had enough of these lawless elements
"Adigun cautioned the local vigilante groups who, understandably are untrained in crime fighting, may resort to vendetta of some people in the community.
"PSF recommend that those who constitute these vigilante groups should be tested for sound mental health since it was reported that the group has resorted to "witch-hunting" and killing innocent civilians and claiming they are members of the Badoo Cult.
"Police Community Relations Committee should be constituted immediately. Such committee should include Traditional Rulers, opinion leaders, local vigilante groups and key individuals in their bid to defeat groups like Badoo".
PSF commended the Lagos State Government for stepping into the matter in other to forestall further bloodshed in the once peaceful Ikorodu neighbourhood. Swifter actions to prevent further emergence of similar lawlessness in the nation's commercial capital in the future should be put in place", Adigun stated.
Olalekan Adigun
Director of Information, Media and Publicity,
Progressive Solidarity Forum (PSF)
Lagos State Chapter
@thisispsfng
en
SOURCE :The Nigerian Voice (local news)