Hajj 2018: 1st batch of Nigerian pilgrims arrive Madinah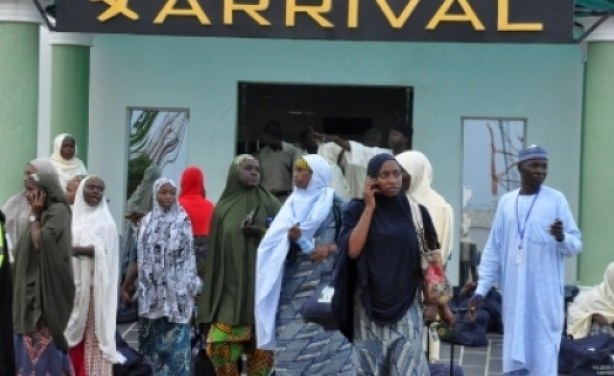 By Ahmed Abu, The Nigerian Voice, Maiduguri
The first batch of 445 pilgrims from Kogi on Saturday arrived in Madinah on board the inaugural flight for this year's Hajj in Saudi Arabia.
The pilgrims, comprising of officials of Kogi Pilgrims Commission and 204 females, were transported by Max Air Limited to Prince Muhammad Abdullaziz International Airport, Madinah via the Nnamdi Azikwe International Airport, Abuja.
The contingent was headed by the Chairman of the commission, Sheikh Lukman Abdullahi.
The flight also conveyed some members of the National Media Team set up by the National Hajj Commission of Nigeria (NAHCON).
The Public Relations Officer of the state's commission, Alhaji Isa Abdulrahman, said the government was satisfied with the arrangement made by NAHCON for the journey.
"We are pleased because this is the first time arrangement for airlift is being perfected for Hajj. "Kogi government was assured of perfect arrangement by NAHCON and so far they are on the right track," he said.
The advance team of NAHCON, comprising members of accommodation, feeding and medical committees, had arrived in Saudi Arabia to ensure structures for the pilgrimage by Nigerians were in good shape.
en
SOURCE :The Nigerian Voice (local news)