Halima Abubakar Torments Men with Sexy N!pple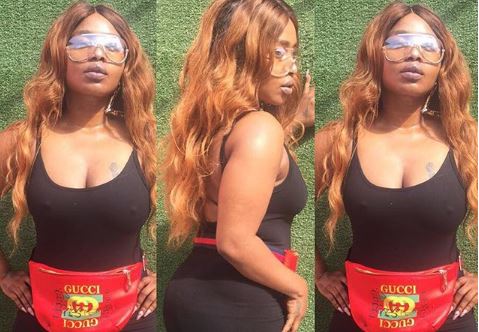 Curvy Nollywood actress, Halima Abubakar, is back on track and getting her groove so on point and that is because she got all the needed love she deserved when she was down.
The actress has returned back to spinning heads with her beauty as she stepped out flaunting well shaped body with cool n!pple.
Actually, this was how she stepped out to the dentist to check on teeth.
en