Here it is again;The special month of Ramadan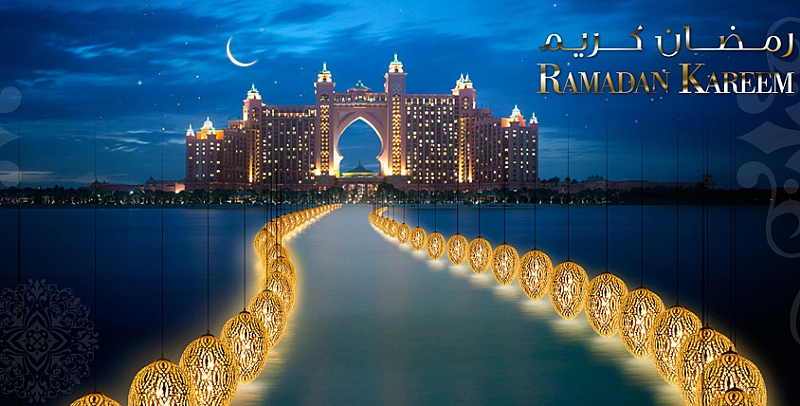 The month of Ramadan is a very special one for Muslims. This is not surprising though, considering its benefits and how beloved it is to Almighty Allah.
Ramadan is the 9th month in the Islamic calendar and Muslims fast the whole of it.
Out of the numerous benefits of Ramadan is that the Holy book of Muslims, Al Qur'an was revealed to the noble Prophet (SAW) during it. Also, the gates of heavens are opened, the gates of hell closed and devils are chained down.
It is very easy to see Muslims become very religious and devoted during this month. The blessings of Ramadan can't just be ignored!
There is also a special night during the Ramadan, a night equal to a thousand months during which Allah answers all prayers and destiny gets changed.
The noble Prophet (SAW) explained that in Paradise, there is a door called Al- Rayyan and only those who fasted the month of Ramadan will enjoy the bliss of Paradise inside that area.
Medical wise, Fasting during Ramadan has some benefits too. These include weight management, lowering lipids and resting the digestive tract.
Because of these abovementioned features and benefits, Muslims become more charitable during Ramadan, mosques get filled with people and recitation of the Qur'an takes place.
Speaking on the virtues of Ramadan, the Mufasir of Osogbo and Grand Mufti of Osun State, Alhaji Maruf Isola said; "Ramadan has many virtues which are blessings for Muslims and non Muslims alike. One of the virtues is worship to Allah. During the period, people become more devoted to Allah. Someone that doesn't pray, give out to people and worship Allah hard before do so during the period, so Ramadan serves as a training month for the remaining months.
"During Ramadan, there is usually no fights and people shun the beer parlour, Ramadan teaches that as you are well behaved during the period, you should also do like that afterwards. Just like Ramadan teaches us to be charitable during it, we should continue that even after it. Since you cannot insult people during Ramadan, you shouldn't after Ramadan too. Just as we worship Allah sincerely during the period, we should continue that after it and know that the problem of the country can only be solved through sincere worship and prayer.
"Ramadan also teaches us to be united as one during and afterwards, Ramadan preaches love. Another virtue of Ramadan is that it teaches checking on other people just as the prophet SAW said. Also anybody that enters the holy month is already in the blessing of Allah.
"Most importantly, there is a night in the period more than a 1000 months,any act of worship done on that night is better than 86years of worship and Ramadan is not to discomfort us."
Asked why the beer parlours are usually deserted during Ramadan and if it means it is Muslims who patronize the place mostly, Mufasir explained that," It is because of the environment we find ourselves, in this State, majority of the people are Muslims, and that is why we can be found everywhere, those that are drinking and partaking in masquerade festivals are mainly Muslims but when Ramadan comes, those Muslims drinking at beer joints and those ones that do not go home early will have to go home to break their fast. The specific reason for the joint being less occupied is that those unserious Muslims become devoted and so stop drinking during Ramadan and that is another virtue of the holy month. Ramadan makes the men stay at home thereby allowing their wives to enjoy the during the short period."
On his advice to Nigerians, Alhaji Isola urged Muslims around the world and politicians particularly to engage in charitable deeds.
"My advice to Nigerians and particularly the politicians is to extend help to the less privileged in their areas, if they do this, this issue of no money everywhere will reduce.
"Imagine someone burying money in the ground when so many are suffering, so politicians should have mercy on fellow human beings during this Ramadan and after the period too. Then just as the thugs and trouble makers become gentle during Ramadan, they should remain the same after it too.
"To men that drinks and maltreat their wives, please stop. Part of the lessons of the period is that you should take care of your wives and be good to your neighbours. Also to women, you should take care of your husbands during this period, some women can't even remember the last day they cooked for their husband, that is not good enough."
en
SOURCE :The Nigerian Voice (opinions)