Horrible! Christmas without petrol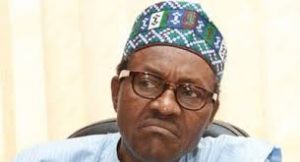 If you faint in the day of trouble, your strength is small, says the Good book. Without mincing words, it is difficult to understand why the Federal Government has not been able to effectively deal with the crippling fuel scarcity in the country. It is bad any time to compound the suffering of the people who had been the butt of the recession in the country with agonizing search for fuel. But when it is happening at Yuletide season, when millions of Nigerians across the country are travelling to their native homes, the failing is almost tragic in proportion.
As expected, the Nigerian National Petroleum Corporation has dumped all blames on the Petroleum and Natural Gas Senior Staff Association of Nigeria (PENGASSAN) whose one-day strike is believed to have triggered the scarcity. But that again still goes to accentuate the failing of the government to adequately appreciate situations and take proactive measures. The senior workers and government officials were engaged on negotiations over the demands of the senior oil workers up till Saturday December 16, 2017 and yet they could not prevail on them to shelve their planned strike. A more responsible (or is it sensitive?) administration would have done better to ensure that the strike was truncated. After all, persuasion skill is a key element in governance. Every perceptible Nigerian knows that massive movement across the country happens at this time of the year, beginning from mid-December.
But even as the strike has come and gone, it is difficult to understand that it would take the NNPC more than five days to normalize supply. Does it mean that if the strike action had lasted for a week that it would have resulted in scarcity of up to a month? Since Tuesday, the corporation has been assuring Nigerians that queues in petrol stations would disappear within 24 hours.
According to Ndu Ughamadu, the NNPC spokesman, the corporation's Group Managing Director, Dr Maikanti Baru, had met with the heads of Nigerian Association of Road Transport Owners (NARTO) and Petrol Tanker Drivers (PTD) to nip the problem in the bud. He said that a nation that consumed 35 million litres suddenly increased consumption to 85 million litres due diversion to neighbouring countries .
"Dr Baru just today directed that more trucks be moved into the FCT to douse tension and increase supply. He met with NARTO and PTD and they assured that trucks would be closely monitored.
"He said Lagos should be maintained at 300 trucks but the actual figure coming into Abuja should be increased by 150.Port Harcourt refinery has also increased refining and so by tomorrow (Friday) queues should normalise and by weekend it would have disappeared," Ughamadu said. He said that the scarcity was artificial as the corporation "as at today has adequate products and a 25-day sufficiency".
But the reality is that as at today (December 23, 2017) the situation has worsened abysmally that many Nigerians have abandoned their cars and many others who depend on generating sets to light their homes are going with light. Of, course we all know that electricity is an occasional visitors to our homes.
I find it strange the government's blame game strange. First, it was the PENGASSAN, who they blame for mistiming their agitations. I have always known that people making demands seek the best opportunities to deliver their message. That was what the oil workers did and in fact they achieved maximum impact. After that excuse had gone stale they have come up with the claim of adequately supplying the market, only for the marketers to divert to neighbouring countries. We are talking about fuel-laden trucks for goodness sake. If the government cannot stop huge trucks from crossing the country, especially when they suspect that our petrol products are being trucked abroad, it tantamount to saying our government has failed. It means that anybody can carry anything in and out of the country, at his or whim. Where are our customs, immigration, police and even DSS? According to the NNPC, Nigerians daily consumption has reason from 35 million litres to 85 million liters of petrol. For this amount of leakage to actually occur, it means that trucks would line up in our borders seeking to take the products out. Where are our immigration officials, the police, the Customs and DSS?
This excuse sounds very familiar. That card has been played before. What many Nigerians believe, and methinks that is closest to the truth, is that the government wants to exploit the grueling scarcity of petrol to increase its pump prices. Some say price would be jacked up to N185 per litre from the present N145, while others say it would be as high as N250 per litre. Whether true or no, it is the uncertainty surrounding the pricing of petrol that has made oil marketers adopt cautious approach to dispensing of their products. Many of them would want to keep reasonable quantity of the product in their tanks to reap the huge differential if the new price regime kicks in.
Besides, the NNPC is just not telling us all the truth. I have tried to work my contacts in the oil industry, and I found the product is scarce even at the depots. I was reliably informed that some independent marketers are paying as high as N198 for a litre of petrol. If there is a sufficient supply, they won't be paying such astronomical prices for petrol. I can't be persuaded that just in these few days profiteers have created multiple channels to transport the product across the borders without being detected by security agents.
It is unfortunate that Nigerians will be spending this Yuletide season in agony of fuel scarcity. The actions or inactions of the government have ruined the joy of Christmas for many families. Those who travelled, did so through the excruciating experience of long hours of queues in petrol stations, while commuters had to pay three times the amount which they used to pay before the scarcity. It is a gross failing on the part of the government which had promised to ensure stable petrol supply at Yuletide.
Chijama Ogbu is the publisher of The Rainbow online newspaper
en
SOURCE :The Nigerian Voice (opinions)