How Armed Robbers Killed Gulder Ultimate Search 3 Winner, Hector Jobarteh In Lagos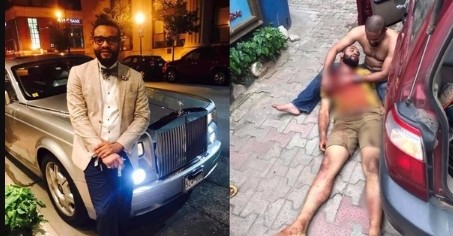 The winner of the third season of reality show "Gulder Ultimate Search", Hector Jobarteh, was reportedly shot dead in his home in Lagos on Sunday.
Two Facebook users, Baskelly Legendhustler and Oluwatosin Van Phillips Genesis, both shared the news on their pages.
"Goodbye Hector-Jobarteh, the winner of gulder ultimate search season 3 winner….May your soul rest in peace and may the good God give ur fam fortitude to bear the lost ….He was shot to death by 2 gunmen," Baskelly wrote.
Hector was trailed to his home from the airport by armed robbers. He had gone to pick up his younger brother at the Murtala Mohammed Airport 2.
The robbers reportedly knocked on his neighbour's door downstairs and asked whose apartment the car parked outside belonged to.
When she told them the occupant stays upstairs, they stormed his apartment and shot him.
He was reportedly rushed to hospital, where he was confirmed dead. Daily Post
en