How To Achieve A Credible Electoral Process In Nigeria.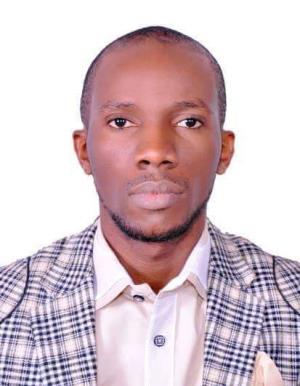 As the civilized world is becoming increasingly digitalized, nearly all human endeavours are re-adapting to the modern technology-based systems and approaches. The advantages this modern system has, is the obvious elimination of human-induced errors which usually characterize the manual process or the analogue systems. A digitally programmed system is not sensitive to human emotions and sentiments or unnecessary tinkering with figures.
While the complaints of a flawed electoral process appear to be insurmountable, technology-enabled solutions to address them are not lacking. Take for instance those things that constitute a breach to electoral laws which usually form grounds for litigation like over-voting, multiple registration, declaration of results which are not reflective of the outcome of the poll, ballot stuffing and mutilations on result sheets can all be eliminated by an electronic voting system.
Apart from all these, the high cost of a manual voting system on economy can be drastically curtailed by a simple electronic system. The cost of deployment of military and other security forces, the closure of all business activities and restriction of movement on election day are becoming too over-bearing on the economy. Yet with all these measures put in place for the election, pre and post-election related infractions still flood conventional courts and tribunals.
You do not repeat the same process and expect a different out-come. I dare to posit here that so long as our electoral process is largely manual; there would still be familiar electoral issues. It is not in doubt that these infractions provide a major source of income to most people in legal profession. Our fear here is that the status quo may be deliberately maintained to continue to boost economic fortunes of some professions.
It is becoming worrisome to come to this sad but obvious conclusion that in our clime voting alone does not guarantee one's victory until it is decided in courts. It is illogical, unfortunate and pathetic to realize that the mandate legitimately secured from millions of patriotic citizens can be just upturned by a 3 or 6-member jury under such a flimsy term as technicality. And this probably may be the function of monetary inducement, influence from 'above' or family pressure.
A faulty leadership recruitment process undoubtedly continues to account for the nation's economic under-development. It all starts with electoral process which the global world believes should be the only credible instrument that midwives the emergence of a democratic political leadership.
The current electoral system in Nigeria is a narrative of a cock-tail of violence, loss of lives and properties occasioned by activities of thugs funded by desperate politicians. All these would disappear with a wave of hand if electronic voting system is allowed in the nation's electoral system. A cue can be borrowed from how members of Nigerian Bar Association used this process for the election of their national officers.
Merits of IT-based elections are quite enormous and it is a master-stoke and a panacea to deal with the highlighted perennial problems which have continued to plague the conduct of elections in Nigeria right from 1964 parliamentary elections of the 1st Republic to the presidential election of 2015.
It is quite unfortunate that electoral rigging and violence have continued to mar our electoral credibility and rigging from independence till date is yet to be expunged from our electoral lexicon.
If a visitor from a sane democratic clime happens to find himself in Nigeria on an election day, his first impression would be if the nation is on a civil unrest of some sort. Our voting day is like war, where both land and sea borders are closed, markets, airports are shut and the process is heavily militarized.
I know there may be many who benefit from this process one way or the other but the country cannot continue to afford to remain behind while the world moves on with electronic voting system. Even India with that huge population has mastered electronic voting. One can live in South Africa, United States many other countries without noticing an election day because the much ado that usually characterizes elections in Nigeria is virtually absent. The day is just as uneventful as any ordinary day.
It is impossible to stay in Nigeria on an election day without having a feeling of a tensed atmosphere with occasional skirmishes that may sometimes claim innocent lives. It is on record that the 2011 presidential election was so brutal that its aftermath conflagration that trailed the process ruthlessly claimed lives of many youth corpers particularly in the North-East whose offence was their decision to serve their fatherland.
Few social analysts may claim ignorance of the fact that most social vices prevalent in our society today are products of our violence prone electoral culture. Whether it is Boko Haram insurgency in the North-East or the militancy in the Niger-Delta region with its concomitant nefarious activities of kidnapping, vandalism, secession bid and armed robbery; they are all corollary baleful effects of a manual electoral system.
An option of an electronic voting system would be a bold step to depart from decades of death, destruction, violence and waste occasioned by an unbridled desire for a do or die politician whose only interest in politics are to have access to power and the nation's treasury through manipulation of all too familiar terrain of the nation's electoral processes.
en
SOURCE :The Nigerian Voice (opinions)