How Uk Doctor Caused Death Of Nigerian Law Undergraduate At birmingham University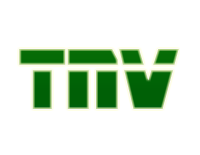 SAN FRANCISCO, April 16, (THEWILL) – Service failure in the NHIS in the United Kingdom has caused the death of a second year law undergraduate at the University of Birmingham, UK, Kikaose Ebiye Onyibe, who passed away on Wednesday , the father has said.
She gave up the ghost following an unsuccessful surgery to remove a ruptured appendix at Gold Cross hospital on Bourdillon road, Ikoyi, Lagos.
The deceased is the daughter of a former commissioner in Delta state, Magnus Onyibe, who disclosed that Kikaose had been complaining of lower abdominal pain since last October and had been visiting a General Practitioner, GP in Birmingham, UK.
THEWILL gathered that the General Practitioner, who failed to correctly
diagnose the ailment despite several visits in many months, recommended minor pain killers to the then patient whenever she visited the clinic instead of conducting a Computer Tomography, CT scan to identify her ailment.
The parents said in a statement that "it was only after Kika had arrived Nigeria on Tuesday 11th April that it was discovered that her appendix had ruptured. The revelation was made after a visit to a doctor in Nigeria where CT scan was and carried out.
"Upon discovery of the rupture , an immediate surgery was recommended in Nigeria by doctors who warned that Kikas life would be in grave danger if she were to be flown back to UK for the procedure.
"Unfortunately, the surgery was not successful as the hospital had no life support system to stabilize her and Kika passed away."
The bereaved stated that upon graduating from Green woods House school, Parkview estate, ikoyi  and Lagoon School, Lekki Lagos for her primary and secondary education, Kikaose had a clear idea of what she wanted to do in life.
Her ambition led her to opt for her Basic Studies program at BridgeHouse college, Ikoyi Lagos upon completion of which, she travelled to the United Kingdom for a Law Programme at the university of Birmingham, where she was before her sudden demise.
"Kika was a bubbling young lady that  was full of lofty dreams and aspirations.
"Above all , she loves her creator, the almighty God and it was unsurprising that she resolved to attend church regularly; assemble her mates together for fellowship  and talk at informal sessions with her friends.
"In fact, Kika had passion for God," the father said.
A Facebook post on her wall on 27th May 2011 explains her thought process" Can anyone tell me why it is so hard to pray, but easy to swear? , why clubs are growing and churches are shrinking? Why it is so hard to repost a Christian status but easy to post a gossip? Why we can worship a celebrity but not Jesus? Jesus said, if you deny me in front of your friends, I will deny you in front of my father. Repost if you're not afraid of what your friends will think," she posted.
A winner of series of awards, she was the Yellow House Captain at Lagoon school and also won an award for leadership amongst others.
While attending Bridge House, she was the events coordinator and played an active role as a member of the GIFT fellowship, University of Birmingham UK.
The statement continued, "Kika who could have been 19 years on the 29th of April , led short but eventful life.
"Kika achieved more and she is a good example of the adage 'life is measured by quality of life lived and not the number of years spent'
"She once confided in her parents about her decision to concentrate on advocacy and rights issues in her law programme.
"Kika left behind, her lovely parents Helen and Magnus Ebiye-Onyibe and two siblings, Sopuluchukwu and Ebubechukwu.
"In commemoration of her transition, a service of songs will hold on Monday, 17th April 2017 at 33B Eti Osa way Dophin Estate, Ikoyi from 4pm while the interment will be at Ebony Vaults, George str, off Alagbon close, ikoyi lagos on Tuesday 18th April 2017.
"Time is 10am prompt.
"May her gentle soul rest in peace."
SOURCE: The Nigerian Voice (local news)