Human Rights Organization Condemn Mob Action Against a Female Journalist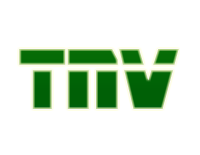 A Non-Governmental Organization ARRIDA Relief Foundation of Nigeria (ARFON) an NGO formed with the sole objectives of protecting right of women and children in Nigeria has condemn in totality the abuse of a female journalist in Zaria, Kaduna, North-western Nigeria while she was trying to balance story of a father that abuse his daughter merely to death in Zaria city.
According to the founder, Hajiya Rabi Salisu, said they heard about the ugly situation of the little girl Maimunatu Shehu in Zaria and the different forms of assault she always received from her blood father Mallam Shehu and these include torturing, beating, slapping, hitting and other severe physical punishment which she always faces at home.
When I called her few hours ago, Hajia Rabi Salisu said as a result of daily beating of his daughter, Mallam Sheu broke her hand, legs and some part of her body living her with many injuries in which she is currently receiving medical treatment in a private hospital. When contacted, the father said his daughter had fall-down on a bicycle.
Rabi added she was the one that informed Halima Aliyu Kofar Doka, who is Zaria based journalist and a radio reporter with DITV Kaduna about the recent incident of a father who always beat his 2- year-old daughter that was admitted to a hospital. Rabi said, "Its really unfortunate what happen to the journalist, because as she went to see Mallam Shehu who is the father of the little girl at his resident, she met some women in the compound that surrounded her and despite her explanation for the reason of coming to see the father of the little girl, they refuse to hear her and then started beating her, removing her cloth and hold her necklace."
The human right activist said the journalist was assaulted through grabbing her neck, beating her and she is currently in pains. This is not really good for us activists. We are going to make sure that justice is done to curtail the abuse of journalist while trying to balance their reportage.
Mallam Shehu was taken to police station as a result of violating and molesting his daughter but few days later he was released and all this happened just 9 months after the death of the mother of the little girl.
Hence, the founder of ARRIDA Relief Foundation of Nigeria (ARFON), Hajia Rabi Salisu Ibrahim is therefore calling on all human rights organizations, Kaduna State Government and UNICEF with Network of child protection to support Maimunatu and make sure that justice prevail!
en
SOURCE :The Nigerian Voice (local news)