I Don't have godfather in Politics…Yul Edochie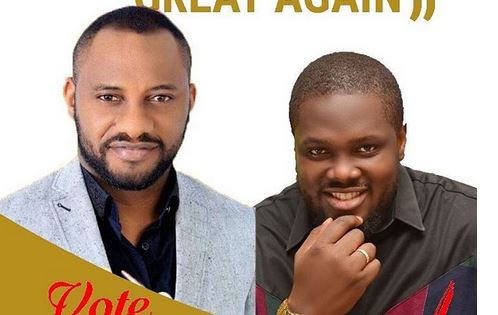 Source: Nathan Nathaniel Ekpo/Nollywoodgists.com
It is no longer news that Nollywood actor, Yul Edochie, has joined the campaign train ahead of the upcoming Anambra Governorship election but some people believe that he might not win considering the calibre of people he is contesting with.
The actor is not paying attention to what is being said as he has been taking his campaign to the grassroots to ensure he wins their vote.
He recently cleared the air about some funny perception some people have begun developing as he stated that he is into politics to make a difference as he does not have any political godfather.
"I have no godfather, not a billionaire. I'm a young man who's tired of the corruption, deceit and purposeless leadership style of politicians, past leaders and those in the corridors of power.
We can't keep complaining without doing something. Vote them out! Keep them out!! We can change Nigeria, we can guarantee a better future for our children. Lets start with Anambra State. November 18th, 2017. Vote DPC. Vote Yul Edochie for Governor of Anambra State," he stated.
en