I get human parts from cemetery to do money ritual – Osun popular Businessman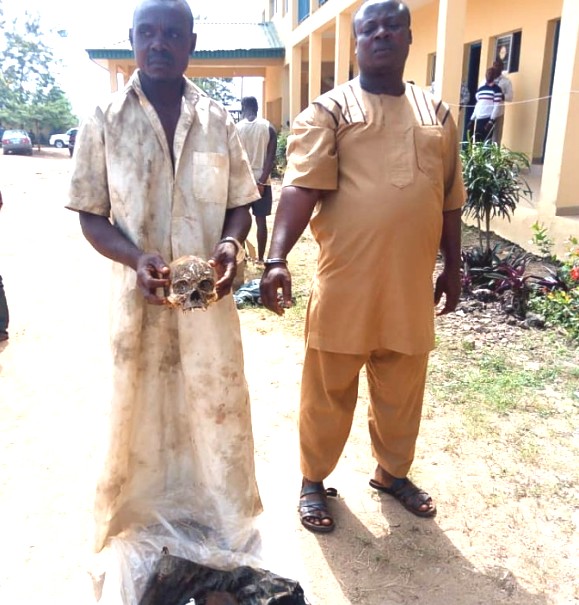 By Olawale Adewale, The Nigerian Voice, Osogbo
A popular businessman in Ifon Osun, Osun State, Supo Bamidele has disclosed how he dug grave at cemetery to remove human parts such as heads and palms to do money ritual.
Supo Bamidele told The Nigerian Voice that he dug a grave at a cemetery in Ifon community and cut the head and palms of a corpse there.
Bamidele said his herbalist asked him to bring a human head and two palms to help him do money ritual but Amos denied the claim by the businessman.
The businessman and his herbalist, Amos Suleiman were arrested by the police for being in possession of human skull and palms which they wanted to use for money ritual.
Bamidele explained that some policemen caught him with the human parts on his way to the house of the herbalist when he was taking the skull and the palms to Amos.
The Commissioner of Police in the state, Mr Fimihan Adeoye said the suspects are callous and cruel human beings and promised that they would not go unpunished.
en
SOURCE :The Nigerian Voice (local news)