I Pray I Don't Grow grey Hair Before Nigeria is Great Again…Seyi Law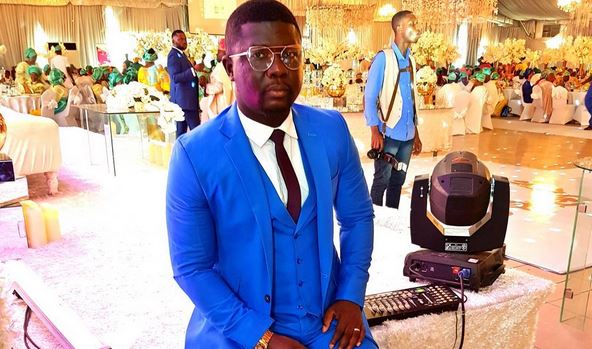 Source: Nathan Nathaniel Ekpo/Nollywoodgists.com
The Nigerian economic system has really called for serious measures to ensure that things fall in the right places but with the kind of leaders ruling the country, there is strong fears of where the country is heading to.
Comedian, Seyi Law, has not stopped in pointing out challenges and also providing solutions through which the country can tap into and help grow the economy but how many government officials are seeing his suggestions?
The comedian recently took to social media to state that urban migration has been one of the major problem facing some states which are yet developed and the earlier this is fixed, the better for everyone.
In his words, "My vision might seem impossible, but the heart that keeps oiling it's dreams will drive it smooth in the vehicle of success. Nigeria is still battling the authenticity of our amalgamation of 1914, hiding away from the shame of the civil war of 1967, regretting the Oil boom of 1970 and sitting on the stupidity of the looting in the past administration while the UAE is laying the blocks for the achievements of 2071. The difference is the LEADERSHIP.
"Until every citizen of this nation can access the beautiful life of a CITY within a 30minutes radius, the future we dream will never come. If you can't be a genuine SLAY QUEEN or FRESH GUY in a village in ARAMOKO EKITI with all the necessary basic amenities and access to TECHNOLOGICAL DEVELOPMENT while getting wealthy in your AGRICULTURAL BUSINESS and only think of visiting LAGOS for HOLIDAY then we have not started.
"Our cities will collapse due to RURAL – URBAN MIGRATION and our historical monuments that should drive TOURISM will be ruined. Every state must rise to the level of keeping it's citizens and not just attract them to milk their resources and take to another state to develop. Ondo State must attract investments that will remain in the state and enrich it's citizens. Abia State and the other states in the SOUTH EAST must develop their MANUFACTURING ability for exportation beyond the country. The VISION must be clear and easy for the majority to understand if we must gain their trust and patience to achieving them. Nigeria will be great and my hairs will not be grey before the explosion of our greatness will be visible."
en