I was denied promotion for 20 years for testifying at 'Otokoto' inquest – Prison officer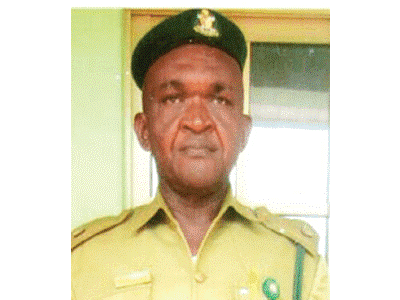 A prison officer with the Imo State command of the Nigerian Prison Service, Mr. Longinus Njoku, has instituted an action at the National Industrial Court of Nigeria (NICN), Imo State division, against the Controller General of the Nigerian Prisons and the Chairman, Board of trustees, Nigerian Prisons Service, over several acts of victimisation and injustice meted out against him.
Njoku in his statement of claims, as contained in suit No.:NICN/ OW/54/2017, noted that in all his 32 years of service, he has not been placed under any disciplinary action and has never been indicted for any act of professional misconduct but regretted that he has been denied his statutory promotions for the last 20 years.
Njoku who earned his last promotion in 1996 was only elevated as an upgrade to another rank in 2014, an exercise he considered a demotion because the rank of Senior Inspector Prisons accorded him in 2014 was a rank he was due for in 1999.
But before the upgrade in 2014 which he believes was made in bad faith, Njoku averred that he was deliberately stagnated in a particular rank for a period spanning 20 years without any promotion.
The upgrade in 2014 was communicated through a letter which failed to address the outstanding promotions and arrears of 1999, 2002, 2005, 2008, 2001 and 2014. While Njoku was denied promotions for 20 years, he was also denied payment of his due arrears of annual leave for seven (7) years.
The statement also alleged that Njoku was subjected to some punitive transfers both interstate and inter-regional. He was transferred 10 times in record time, with all the corresponding financial attachments to the various transfers denied.
Njoku states that his troubles began after he was officially invited to appear before the Hon. Justice Onumajulu's Judicial Panel of Inquiry into the Owerri riots and disturbances of September 24 and 25, 1996, popularly known as the Otokoto crisis.
He wrote: "My ordeal started with my appearance and evidence at the 1996 riots' Judicial Commission of Inquiry headed by Hon. Justice Onumajulu; wherein I gave an honest account of what I was requested to answer and those who felt that my exposition was against them conspired to ensure that I was frustrated out of the service.
"One of the incidents that intensified my various complaints, even to the then Senate President, David Mark, happened during the 8th inter cadre course of 1999/2000 examinations, where one official then informed me that it was my evidence at the Judicial Commission of 1996 that caused the dismissal of the official's brother from the Prison Service and that no matter how I try, I would never be promoted in the service."
Consequently, Njoku has asked the court to order that he be upgraded to his rightful rank and that the sum of N16.8m be paid to him as outstanding statutory arrears on denied promotions for the period of 1999, 2002, 2005, 2008, 2011, 2014 and 2017.
He is also praying the court to order the Nigerian Prison Service to pay him N700, 000 as his statutory arrears on leave allowance for seven years; N500, 000 as statutory allowances for the several interstate and regional transfers which he was subjected to at various times.
He is also demanding N20m in general damages for non-payment of compensation, on the accident that caused him permanent disability and for the physical and emotional trauma suffered for 20 years and above for stagnated promotions. – New Telegraph.
en
SOURCE :The Nigerian Voice (local news)