I Was Once a Bricklayer but Never Stole in My life…Comedian, Funny Bone, Funnybone Untamed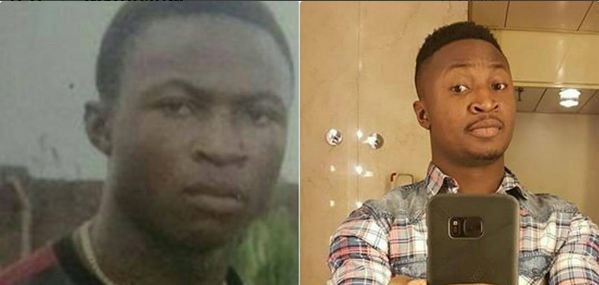 Source: Nathan Nathaniel Ekpo/Nollywoodgists.com
Not many might be able to define what they truly want in life but for comedian, FunnyBone, life played a fast one on him but God's grace found him and today he is a testimony.
The comedian has had a rough start to life but not giving up and pushing hard has helped paved way for him thereby making him whom he is today.
Recounting his challenges into stardom, the comedian explained that pushing through while growing was not easy but thanked God that his parents were hardworking to provide the little they could.
Read his story below;
No one is ugly. maybe we were just broke. We all have a story. Some of us didn't even have spoons. I was born in Kaduna state. dad and mum didn't really have enough but we were a happy family. Dad was a driver and mum was into pity trading.(she dey sell akara). They tried to give me n my siblings the best they cud offer. But mehn it wasn't easy. Had to grind and work things out for myself. Yo I sold Garri in a wheel Barrow, I did a bricklayer job for months. I even had a part time job as a conductor. but my mum didn't know cause she will be heart broken. ( she loves me too much). I never STOLE from anyone but I sometimes SHIFT my mother's money . after all na my mama mother. I bless God for bringing me this Far.
I'am not where I'am headed but I'am certainly not where I used to be mehn. I proceeded to Jos for my university degree and I even faced worse situations. Cheiiii my first 2yrs as a diploma student in unijos was bad. a pair sneakers , Jean n shirt for over 6months. I recall a female course mate of mine shut me up in class once and said 'if people dey talk this one go dey talk too abi? with him one shirt and shoe' . well I proceeded to do a degree programme and she couldn't even finish her diploma with all cloths and shoes(eyaaa). All I had was God and my dreams. I graduated 2010 and JULIUS AGWU put me on his london show for August. I landed London with high hopes and promised my dad I was going to buy him a shirt. I bought the shirt quite alright and gave it to my dad but I had to drop it in his CASKET. he passed on before I could return from my first trip abroad. I will be returning to the UK this Friday 14th April 2017 for Funnybone Untamed. My comedy special. the Moral of this write up is simple. Keep pushing and don't stop pushing.
SOURCE: The Nigerian Voice (entertainment)