I Wasn't Born with a Silver Spoon, I Dance for Money…Toyin Abraham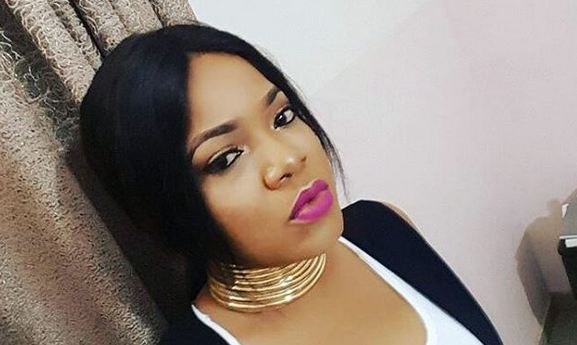 Source: Nathan Nathaniel Ekpo/Nollywoodgists.com
Nollywood actress, Toyin Abraham, is really hustling hard and despite being called various kinds of names, the actress, has not given up.
For many who have understood what challenges is all about, they are always ready to stay at the top when they succeed and for her and others, that is always their desires.
Toyin sharing her little life journey, disclosed that she was never born with a silver spoon like some people as she and her brother had to struggle hard to come this far in life.
She opened up that she and her brother go as far as dancing around the community just to get money to survive and today, their effort never went unnoticed.
According to her, "Growing up, I didn't have it smooth, life was difficult and painful. I wasn't born with a silver spoon. I came from a poor background and it was never easy. I remember my brother had a dance group back then, we would dance together in front of people just for money. It was one of our many means of livelihood. I would cry all the time because life felt like it was out to deal with me.
"It never occurred to me that my tears, my pains, all that life had thrown at me would be my gain today. The suffering I went through back then is my praise today, the tough and difficult life is my joy today, the pain back then is my motivation today. Right now, my brother has one of the biggest dance groups(EXPLICIT) in Nigeria, today I look at myself and I realize that I was a diamond in the rough who against all odds stand before you with a thankful heart. To all my fans and everybody out there, whatever you are going through currently, do not accept it as the end, don't give up, remain positive through it all. It will never remain the same forever. Life will always be life but your pain will change your story like it did mine. Stay focused and positive."
SOURCE: The Nigerian Voice (entertainment)