Ibeto buys U.S. oil firm, plans listing in US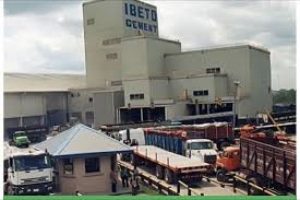 Ibeto Cement Company Limited has announced its acquisition of Century Petroleum Corporation, a United States (U.S.) publicly traded petroleum exploration and production company.
The company said it acquired 70 per cent of Century Petroleum, resulting in the reverse merger of the cement manufacturer's assets with the U.S. firm's.
A reverse takeover or reverse merger takeover is the acquisition of a public company by a private company so that the private company can bypass the lengthy and complex process of going public.
The transaction typically requires reorganisation of capitalisation of the acquiring company.
The Ibeto Group Chairman/Chief Executive Officer, Dr. Cletus M. Ibeto, has taken over as Chairman of the firm's Board of Directors, Ibeto Cement said in a statement to The Nation yesterday.
It described the deal as a "historic reverse merger" which had paved the way for Ibeto Cement's listing on the U.S. Stock Exchange.
It added: "By this reverse merger which is expected to be sealed and publicly presented in 90 days, Ibeto Cement will achieve the historic milestone of being the first Nigerian firm to be listed in the United States Stock Exchange."
Dr. Ibeto, according to the statement, explained the strategy behind the merger.
He said: "It has been a long journey since I have been in business and none of our companies or businesses has gone public so far.
"In line with our collective dreams to place Nigeria in its rightful place in the comity of nations, we had to come up with a strategy to build a formidable structure for companies that will outlive me."
He lauded stakeholders in the historic merger "including the government, shareholders, investors, and the larger Nigerian society for this landmark development which will improve the level of actualisation of the huge Cement business opportunities around Africa.
"Everybody knows that Ibeto Group has billions of dollar investments in Nigeria, but the time has come to replicate the successes we have enjoyed in Africa and globally. Century Petroleum Corp is the vehicle for using our wealth of experience for the benefit of people within and beyond Africa.
"We will use it as a catalyst of empowerment for all Nigerians the world over as the company's shares will be traded internationally."
lbeto Cement Limited, located in BunduAma, Port Harcourt, Rivers State, began cement bagging operations at its bagging terminal in Port Harcourt in 2005.
It is an ultra-modern plant with a flat-storage capacity of 50,000 metric tons and a production capacity of 1,500,000 metric tons per annum, which translates to a production capacity of 4,000+ metric tons per day. (The Nation)
en
SOURCE :The Nigerian Voice (business)