Ibom Power Boss Nominated For Engineering Fellowship Award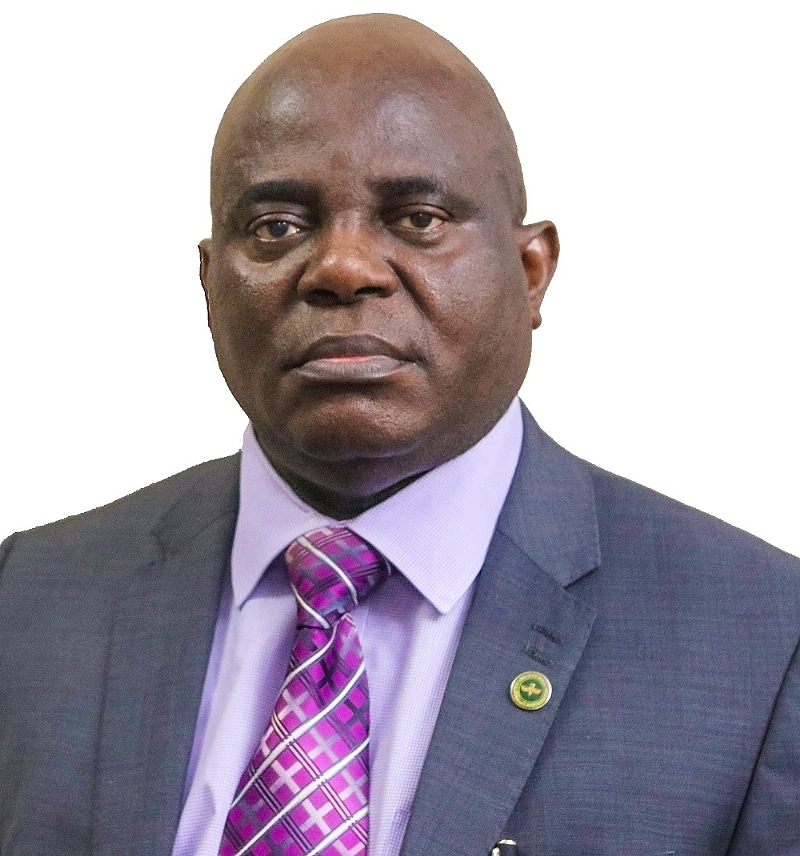 The engineering awards, umbrella body of the Engineering profession in Nigeria, the Nigerian Society of Engineers (NSE) has nominated the Managing Director of Ibom Power Company Limited, Engr. Meyen Etukudo for the conferment of its Fellowship award.
According to the nomination letter from NSE to the MD, the nomination is in recognition of Engr. Etukudo's contribution to the development of Engineers and the general development of Engineering in Nigeria.
The MD who is also the Special Assistant (SA) on Power to Akwa Ibom State Governor has working experience that spans more than three decades in the National Electric Power Authority (NEPA), Power Holding Company of Nigeria (PHCN) and Transmission Company of Nigeria (TCN).
This Fellowship nomination is coming at a time Engr. Etukudo supervised the completion of the newly commissioned 2 x 15MVA substation at 4-lane in Uyo which has ensured more than 18 hours of steady and quality power supply in parts of Uyo, the Akwa Ibom Sate capital.
He is currently supervising the construction of the 4th 132/33kV, 2 x 60MVA substation in Akwa Ibom state located at Ekim in Mkpat Enin LGA which upon completion, will ensure steady and quality power supply to five Local Government Areas – Mpat Enim, Onna, Ikot Abasi, Eastern Obolo and Orukanam.
In his résumé, Engr. Etukudo stated that as a pioneer staff of National Integrated Power Projects (NIPP), he supervised the construction of several 330kV and 132kV lines across Nigeria including the 72km 132kV DC T/L, Eket – Uyo –Itu; 80km 330kV DC T/L, Ikot Abasi – Ikot Ekpene; 277km 330kV DC T/L, Jos – Makurdi; 210km Makurdi – Enugu; 2 x 330kV DC T/L, Enugu (Ugwuagi) – Ikot Ekpene (161km each); 330kV Ikot Ekpene Switching station which is the biggest in the eastern states with 12 circuits; and the 144km 330kV DC T/L, Calabar – Ikot Ekpene – Aba to mention but a few.
He is the South-South Representative at the National Council on Power (NACOP) Task Team; a Member of West African Power Pool (WAPP) and International Lines. He has participated in several power, energy, and infrastructure development activities in the country and globally. He recently presented a Paper at the just concluded Frame 9E Users Conference by GE in Dubai. He presented a Paper titled: "The Future of Electricity in Akwa Ibom State and Nigeria" at the monthly meeting of the Nigerian Society of Engineers (NSE), Uyo branch and most recently he presented a Paper titled: "Power Challenges in Nigeria" at the just concluded 3rd National Council on Power (NACOP) meeting held in Jos, Plateau State.
Engr. Etukudo Holds a Higher National Diploma (HND) in Electrical/Electronic Engineering from The Polytechnic Calabar; a Post-Graduate Diploma in Management from the University of Calabar and Masters in Business Administration (MBA) from the University of Calabar. He is the Convener of the Meyen Atta Ukpum Youth Empowerment Prograame (MAUYEP) where he recently empowered 50 Akwa Ibomites in various trades and vocation.
en
SOURCE :The Nigerian Voice (local news)