Identity Crisis: a Bane in the Nigeria Education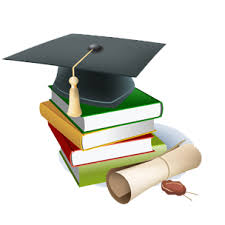 Are you unsure of your role in life? Do you feel like you don't know the 'real you'? If you answer yes to the previous questions, you may be experiencing identity crisis. Identity crisis can be defined as a period or episode of psychological distress, often occurring in adolescence but sometimes in adulthood, when a person seeks a clearer sense of self and an acceptable role in society.
Theorist Erik Erikson coined the term identity crisis and believed that it was one of the most important conflicts people face in development. According to Erikson, an identity crisis is a time of intensive analysis and exploration of different ways of looking at oneself. Erikson believed that the formation of identity was one of the most important parts of a person's life. While developing a sense of identity is an important part of the teenage years, Erikson did not believe that the formation and growth of identity were just confined to adolescence. Instead, identity is something that shifts and grows throughout life as people confront new challenges and tackle different experiences.
In Nigeria, most parents see education as a tool to surviving than as a tool to equipping and developing oneself. As a child, developing a sense of identity is craved into your mind while growing up and you tend to want to become what your parent has said is good for you. Nigerian parents are of the impression that only venturing into a professional course would help you survive and that is why it is very difficult to wake up and tell your parent you want to become a dancer or a ballet teacher and they would not but think you need psychiatric evaluation. Some children are pushed into becoming what they do not have interest in, in the name of studying a professional course in school.
The Nigeria education is affected by teenagers and youths suffering from identity crisis because they do not know their purpose or the role they want to play in life. Many people live their parents' dream and are lost finding themselves, thereby suffering from psychological distress. The failure rate in the education system can be traced to misplaced identity. Because a child is said to be smart, he is placed in the science class whereas his choice is to be in art class and study to become a great photographer. Identity crisis is a great factor in the limitations we have in Nigerian education. I believe we can engage more practical courses in our educational system to explore potentials of teenagers and youth so they can have a pool of opportunities to consider before creating an identity for themselves.
The best that parents can do for their children is to help them nurture that which is inherent in them. Fulfillment and greatness do not lie in specific courses but in whatever a person's heart chooses to do and do well. Parents and teachers should pay attention to the gifts of their children and let this shape their future ambitions. Fulfillment lies in living a purposeful life and a purposeful life is the crux of a person's identity.
Discover your identity and begin to live maximally!
Learner Support and Advisory Unit, Distance Learning Centre, University of Ibadan
© Adebukola Okunade
en
SOURCE :The Nigerian Voice (opinions)