Igbo Lawyers Flay FG, SE Govs Over IPOB Proscription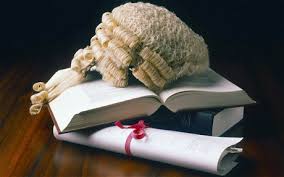 Last week's declaration of the Indigenous Peoples of Biafra (IPOB) as a terrorist group by a Federal High Court in Abuja following an application filed by the Attorney-General of the Federation (AGF) and Minister of Justice, Abubakar Malami to legalise an earlier declaration by the Army and South east governors to that effect, a group of legal professionals from the zone have decried the action of government, describing it as illegal. The senior lawyers in various interactions with Business Hallmark said the action of the Federal Government was null and void as according to them, it had no legal basis.
They also criticised the governors of the zone who had a fortnight ago, in the heat of the military onslaught against IPOB members in Abia State, proscribed the activities of the group, noting that the decision of the governors was illegal and that they acted under compulsion from the Federal government.
In his remarks, president emeritus of Igbo think tank group, Aka Ikenga and a legal practitioner, Chief Goddy Uwazurike said the action of the Federal Government was not focused. He insisted that IPO was not a registered organisation in Nigeria, and even if it was, a judgment could not be given against it without service.
"It is not a surprise that they have taken this kind of macabre because a government that is well balanced does not go for frivolities. All that they did in court was just next to nothing, otherwise when you file a suit in court, there must be either a respondent or a defendant," he said.
"In this case, you filed an action; the applicant is the Attorney General, who is the respondent? If the respondent is IPOB, is it a legal body? Even if it is not a legal body, did you serve IPOB? As a lawyer, we don't get declaratory action by ex parte, you cannot.
"Declaratory action must come after a hearing; there was no hearing. All that the Attorney General did was to go and ask for an ex parte in the absence of the other party. And he got it inside the judge's chamber. So, who is the lawyer on the other side? Nobody! It is more like a conversation between the Attorney General and the Acting Chief Judge. So, as far as I know, there is no such power in law, because IPOB was never registered in law, IPOB never applied to register in Nigeria.
"If they are using it as a blackmail plot, it will not work. You charge somebody to court for belonging to an illegal body; the person can challenge the entire thing and bring down everything that has been done. So, it makes no sense."
Uwazurike also took a swipe at the governors of the South East, noting that their decision was most likely based on instructions from Abuja.
"What the governors did there was more like the voice of Jacob, the hands of Esau. They were programmed to say what they said, it was supposed to divide Igbo people, but it did not," he noted.
"They suddenly realized that they can go under the terrorism act, but the terrorism act is not superior to the constitution. The constitution talks of fair hearing, so whatever you do and there is no fair hearing, it is a nullity. For instance, can I go to a chief judge and say you are the Maradona of Nigeria, court please accept it? No, the court must first and foremost, ask me to serve you. When I serve you, then the court will hear from me who brought the action and hear from you. That's the normal thing.
So, what both the governors did and what the Attorney General has just done, I think is just more like a character in a home video pretending to be acting something he is not. You cannot put something on nothing, and expect it to stand. That's the law."
In his own assertion, one time governorship aspirant in Lagos State and chieftain of the All Progressives Grand Alliance (APGA), Barr. Okechukwu Okoroji maintained that the issue of terrorism does not arise, and that the judgment was illegal.
"The issue of terrorism does not even arise; the issue of legality is what we can look at. In the first instance, IPOB is not a registered organisation in Nigeria. I understand it is registered in the United States, in the UK and some other European countries, but to the best of my knowledge, it is not registered under the companies and under matters act, and therefore, it is not a legal body to sue and be sued," he said.
"Notwithstanding, the government had exposed the ignorance of its officials with the errors they have already committed. First it was the Nigerian army that made the pronouncement that it is a terrorist organisation, which they didn't know they had no right to make. All of a sudden, they woke up from their sleep, and realized that they had no right to do so.
"Then, they shifted it to the Attorney General who, to the best of my knowledge, is not competent to be Attorney General judging from his antecedents. He quickly rushed to court and arranged a judgment prescribing IPOB as a terrorist organisation without service to the organisation, without a representation of the defendants, and they believe that judgment will stand?" he queried.
"It certainly won't stand. I have seen the order, the truth is that there is no good faith, these are actions born out of bad faith. Buhari and his administration have little or no understanding of the appropriate thing to do in the circumstance. They are just being driven by malice. For a start, IPOB is known to be a violent organisation, there was no evidence presented to court as a basis for that judgment."
Okoroji described as cowardly, the decision of the governors in prescribing IPOB, noting that it was a testament to the fact that they lacked knowledge.
"The governors, including the Anambra State governor who feels he is the first target because election in the state is around the corner, and the man in Abia who feels that Nnamdi Kanu is from his state, and therefore the onus is on him, and we are not going to be talking about the cowardly Enugu State governor, and the one in Ebonyi. Of course, we already know that the Imo governor is Pro-Fulani governor, so you can understand where they are coming from.
"For different reasons, they felt that IPOB had to be proscribed. It only betrays their lack of knowledge, their lack of wisdom and their total disregard for the feelings of the people they are governing. It also shows that they have no meaningful team of lawyers guiding their pronouncements.
"Why would governors think it is right for them to have a meeting and make a pronouncement on an organisation of this nature? Not that they were making the pronouncements for their respective states as governors, a body or forum of governors does not have the capacity to make that pronouncement.
"But it is easy to understand why they were in a hurry to make that pronouncement. It smacks of cowardice and insincerity. This organisation has been in existence for over three years, now they want to impress their boss in Sokoto. But their boss in Sokoto of course, is not the boss of people of Eastern Nigeria," he concluded.
Also speaking, politician and lawyer, Chief Ziggy Azike said the decision of the court cannot stand judicial rigour as according to him, there was no basis for it.
"They went and procured a judgment from the court, fortunately, the court is not a court of final jurisdiction. So, it's an appealable matter and I have no doubt that the judgment will be quashed on appeal. The proscription was not done the way it should be done, and I'm sure that when it is subjected to judicial oversight on appeal, it would be quashed," he said.
"There is no basis to prescribe IPOB as a terrorist group because the government is incapable of satisfying the provisions under the terrorist act. The judgment will not stand the evaluation of an appeal court."
Chief Azike noted that the whole concept of operation Python Dance was badly intended and wrongly executed, even as he accused the military of attempting genocide.
"From the beginning, the entire Operation Python Dance was a provocative attack on the people, it was intended to provoke them, it was ill-intended, it was ill-executed, it was absolutely unwarranted and judging by the conduct of the soldiers that participated in that exercise, it is clear that one day, some of them will end up in the International Criminal Court for crimes against humanity. Because what they went there to execute is pure act of genocide, there is no doubt about it.
"They failed every test, they failed the test of respect for human right; they failed the test of proper conduct of a military exercise in a non violent area. They have not been able to rout the ragg-tag Boko Haram that have been killing them, they want to start to attack and Kill people who they said are defending themselves with stones and sticks.
"This is a military that seeks help from countries like Chad and Cameroon, but will go and flex muscle with unarmed people. So, it's a disgrace; the entire Operation Python Dance is a disgrace to Nigeria."
Speaking in defence of the governors however, the Imo State governor, Owelle Rochas Okorocha said the matter no longer has anything to do with them as according to him, it has been decided by the court. The governor who spoke through his Chief Press Secretary, Sam Onwuemeodo said the group's proscription had gotten legal backing and therefore now stands.
"The court has proscribed it, so it's not about the governors anymore. A court of competent jurisdiction has proscribed IPOB, so it is no longer a question of whether the governors did that or not," he said. "The proscription now has a legal backing, and there is nothing anybody can do about it."
en
SOURCE :The Nigerian Voice (local news)