Ijaw Youth Council Condemns House Of Reps Motion Rejection For Relocation Of Administrative Head-Office Of Ioc's To The Niger Delta Region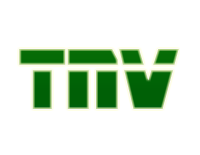 The Ijaw Youth Council Worldwide (IYC) has condemned strongly the recent rejection of the motion for relocation of administrative head-office of International Oil Companies to the Niger delta region, which is the area of their operation by the federal house of representative.
In a statement made available to the Press and signed for the Ijaw Youth Council "National Spokesman, Barr. Henry Iyalla, it states:
"The Federal House of Representatives in its sitting held on Tuesday the 2nd of May 2016 rejected a motion brought by Hon. Goodluck Opiah (PDP, Imo) requesting the House to impress on the IOC's to relocate their Administrative head offices to the Niger Delta Region.
We state that the call for the relocation of IOC's is not within the purview of the Federal House of Representatives since an executive order has already being issued and we expect administrative action to be in full swing to that effect. Any action capable of undermining that order will not see the light of day as the Ijaw Youth Council (IYC) will rise to ensure actions with the aim of marginalizing or undermining the demands of the region will be resisted vehemently.
The Ijaw Youth Council (IYC) wish to state unequivocally that this rejection is unacceptable coming at a time when the Federal government has given a directive to all IOC's to relocate to the region as part of its fulfillment of the Pan-Niger Delta Elders Forum (PANDEF) demands and when we are expecting the IOC's to make moves for such relocation.
This action is condemnable and shows the real mindset of our leaders who have thus far paid lip service to the agitations and demand of the region. This further shows why the Federal Government has not put hand to soil in the fulfillment of its promises to the region. This decision is capable of causing unrest in a region that has thus far being peaceful.
Furthermore, we wish to state categorically that the relocation of the administrative head offices of the IOC's will make it impossible for these IOC's to continue to keep deaf ears to the critical degradation and environmental issues suffered by the region. The relocation will help them closely identify and experience firsthand the consequences of their operations in the region. The people of the region are peace loving and will ensure the success of such move.
We call on all well-meaning sons and daughters of the Niger Delta Region to reject this action and demand the implementation of the PANDEF by the Federal Government immediately", it concludes.
Source: The Nigerian Voice (local news)