Ikoyi Loot 'NIA DG's wife bought Osborne flat for $1.7m,' EFCC tells court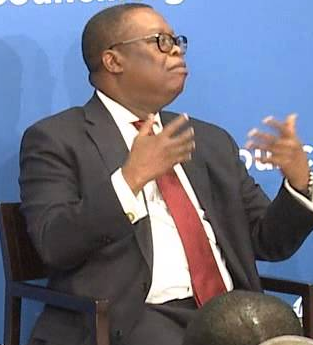 The EFCC told the Federal High Court in Lagos that Mrs. Oke made the payment between August 25 and September 3, 2015.
The Economic and Financial Crimes Commission (EFCC) says Mrs Folashade Oke is the owner of the Ikoyi apartment where $50 million was found.
Mrs. Oke is the wife of the suspended Director-General of the National Intelligence Agency (NIA), Ayodele Oke.
The NIA boss had claimed that the money was approved for the agency by the Goodluck Jonathan administration for covert operations.
But he failed to justify why the cash haul was kept in an apartment which belongs to his wife.
In April, the EFCC, during a sting operation, discovered $43,449,947; £27,800 and N23,218,000 in Flat 7b, No. 13, Osborne road, Osborne Towers in Ikoyi, Lagos.
Speaking at the Federal High Court in Lagos on Friday, counsel to the EFCC, Rotimi Oyedepo, said Mrs. Oke paid $1.658m for the flat between August 25 and September 3, 2015.
Oyedepo asked the court to order the permanent forfeiture of the funds to the Federal Government.
He said being that the apartment was acquired in a criminal manner, the cash haul is "extremely suspicious to be proceeds of unlawful acts."
In an earlier application filed by a lawyer, Mr. Olukoya Ogungbeje, the court was urged to suspend further action in the forfeiture proceedings.
Ogungbeje prayed the court to wait for the outcome of the Vice President Yemi Osinbajo-led panel investigating the NIA boss' claims.
The presiding judge, Justice Muslim Hassan, adjourned the case till June 6, 2017.
According to the judge, at the resumed hearing, he would either suspend action in the case or give judgment for the final forfeiture of the money.
The three-man presidential panel headed by Osinbajo is expected to submit its report to President Muhammadu Buhari next Monday, May 8.
The two other members of the panel are the Attorney-General of the Federation, Abubakar Malami and the National Security Adviser (NSA), Babagana Monguno.
en
SOURCE :The Nigerian Voice (local news)