I'll Marry my Hubby a Million Times…Actor, Emeka Ossai's Wife Gushes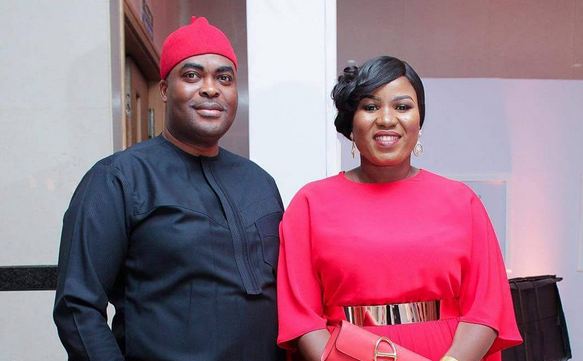 Source: Nathan Nathaniel Ekpo/Nollywoodgists.com
Nollywood actor, Emeka Ossai, will forever be grateful to God for blessing him with such a lovely wife, Jumai, who has been able to endure with him all through.
Being married is not an easy institution considering the various pressures one goes through from family and other factors but the actor has been able to protect his home and the smiles has not stopped for one day.
Jumai has been able to endure the challenges that comes with marriage and she has been able to be that supportive wife that she has just promised her hubby that she will keep loving him no matter what.
"Formidable Force !!! I will marry you a million times over Booboo. My butter scotch, husband of life, my husband of no regret , Olowo ori mi , My dream come true………. Sorry peeps I am in love with my boo n I can't help but express it lol."
en