I'll Never Keep Silent About Domestic Violence…Actress, Dayo Amusa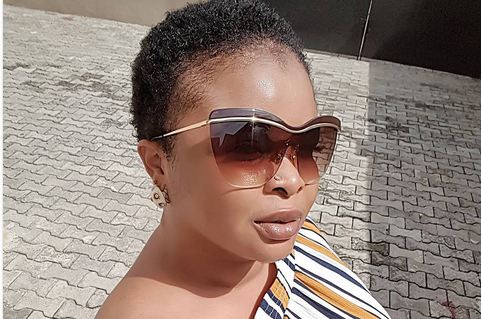 Source: Nathan Nathaniel Ekpo/Nollywoodgists.com
Nollywood actress, Dayo Amusa, has silently been reading news about domestic violence in the country as she also takes time to observe, especially the ones happening to some of her colleagues.
The actress has refused to wait for government to take any form of action which might take years so she is set to release hr new single which is dedicated to the women in the country.
Dayo pointed out that violence against women and girls is a grave violation of human rights which tends to affect women negatively in the society.
Sharing her thoughts on the issue, she wrote, 'Violence against women and girls is a grave violation of human rights. Its impact ranges from immediate to long-term multiple physical, sexual and mental consequences for women and girls, including death. It negatively affects women's general well-being and prevents women from fully participating in society. Violence not only has negative consequences for women but also their families, the community and the country at large… #WOMENARISE Official Single Dropping Soon #IamAWoman #GBVAmbassador I refuse to be silenced… Pls Share! U never can tell whom you are saving."
en