I'm Don't Attend white Garment Church but It's Wrong to Judge…Actress, Helen Paul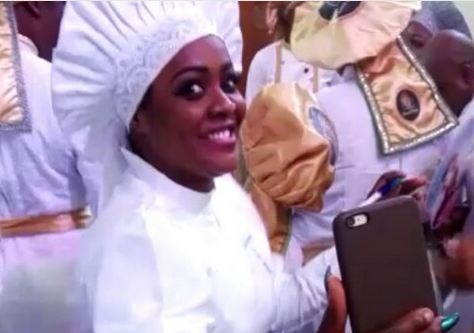 Source: Nathan Nathaniel Ekpo/Nollywoodgists.com
Actress, Helen Paul, has cleared the air about her religious faith after she shared a video of herself worshipping at the Cherubim and Seraphim church abroad.
Some fans had come either commending or criticizing the church but the actress cum comedian had to clear the air that it is not her church but warned not it is not about church but the doing what the Bible wants us to do.
A fan who had attempted to criticize the church wrote, luvken1629: "Hmmm! The church you attend matters oooo! It's the type of vehicle you enter that will determine at what point on the journey u will end up!…… A spiritual home were Christ is not their bedrock, what then will you get from such place, If your spiritual leader is diabolic, he can't lead anyone in such congregation to God!
But Helen who will not accept such criticism replied thus, @luvken1629: "do not judge. Some appears to be the perfect but they are no not. The only STANDARD to heaven is the BIBLE and not just the CHURCH. What is church ? Where you find peace and happiness also matter. Some go to church not in the mood to even greet or relate. Why? Is that where you should be?"
en