I'm not Sure of Getting Married to Nigerian Lady…Actor, Abbey Abimbola Reveals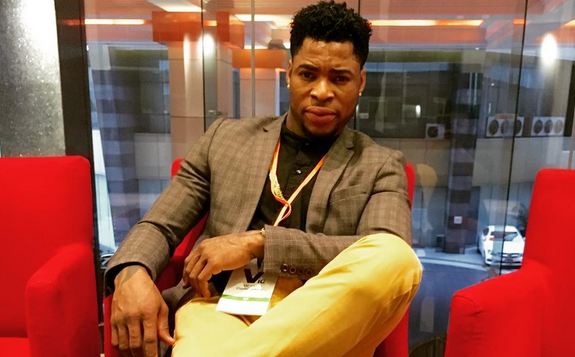 Source: Nathan Nathaniel Ekpo/Nollywoodgists.com
Malaysian based Nigerian actor, Abbey Adegboyega Abimbola, better known as Crackydon, has spent well over four years abroad enjoying the entertainment industry but there have been this fears that he might not be settling down with a Nigerian lady.
The actor in a recent chat with Nollywoodgists.com about his choice of lady for a wife stated that he is not sure if he will get married to a Nigerian lady.
According to him, "I have spent 4 years and few months in Malaysia and i am not sure if i can marry a Nigerian lady."
He explained that Nigerian ladies are good but some of them due o the situation of the Nigerian economy have taken to sleeping around with men for money.
The actor stressed that even in other countries; there are such type of ladies but not the way it is done in Nigeria.
Please could you give reasons why you said you can't marry a Nigerian lady, does it mean they are not good and how will you cope eating Nigerian food when you marry a foreigner?
I have never said Nigerian girls are not good enough and yes, some of them that are bad and some are extremely good.. But how would differentiate good ones from the bad ones? I know the economy in Nigeria has pushed some of our girls running after rich guys because they need to take care of their bodies and level up with their friends and in the other way round, I have seen some girls jumping from one rich guy to another simply because the other guy is richer.
But all this is among the educated ones and the Slay Mamas lol, and for those with inferiority complex, you find them in the clubs waiting for guys to take them home and pay as you go.
I am not saying it's good or bad because if you ask them they will give you one reason or the other for doing that.. Compared to Malaysian girls, you will never see any of Malaysian girls sleeping with any man on pay as you go, they would rather date you because you are a black man and thinking you could give them good service they are not getting from their men lol.. Although, it's not all of them that are good at the same time. I have been here for more than 4 years and so far so good, I can count how many Nigerian girls I have met that are not into one night stand.. But no matter what, I still love my Nigerian girls lol…
Nigerian food? Not sure if that's a good reason for me to marry a Nigerian girl, better still I will ask my woman to come here to learn how to cook Nigerian food and I'm not even sure if 60% of Nigerian girls can cook better food as they are too busy running after rich guys.. I lOVE YOU MY NIGERIAN GIRLS (laughs)
en