Imo 2019 Guber: Uche Nwosu And His Politics Of Noise Making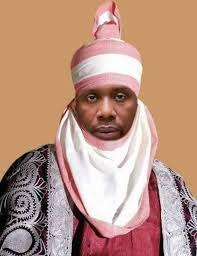 In my Secondary School days, our Government Teacher, Sir Radical as he was fondly called made us to understand that politics is a game of strategy and consultation, but upon all the things he taught his Government students, there was no where we were told that noise making and hitting up the polity are veritable tools for wining an election.
According to an African proverb, "an empty drum makes the loudest noise", no wonder matured wealthy men and women of repute who struggled to make money in life do not make noise or create unnecessary attention, but they believe in action when the need arises. A friend once told me that if a boy who never touched or seen bulk one million ever since he was born is allowed to control billions of naira or dollars, the result of it remains noise making and offensive nuisance.
With every sense of humility and respect to our leaders, Chief Achike Udenwa, Barr Ike C. Ibe, Dr. Ikedi Ohakim, Sen. Hope Uzodinma, Sen. Arthur Nzeribe, Dr. Rochas Okorocha, and Barr Humphrey Anumudu among others had contested one elective position or the other noiselessly but the level of noise making the son-in-law to Governor Okorocha and Chief of Staff, Imo State Government House, Bro Uche Nwosu is generating in the state shows that the young man is never prepared for any elective position, and the people should forgive him but painfully avoid him. Make him to understand that Governorship election is not same thing as SUG Director of Transportation election.
Imo people should not be surprise for the actions and inactions of Bro Uche Nwosu as regards to the Governorship position of the state in 2019. Bro Uche can be attributed to the little "Nwa Nza" in Chinua Achebe's novel who after eaten surreptitiously engaged his "Chi" in a public fight.
Yes, if Son-in-Law Uche Nwosu can tell Imo people the truth, they will be aware that he has never dreamt of running for the position of House of Assembly seat let alone the plum Governorship position, but due to the whopping sum of real cash in his disposal, the little "Nwa nza" has woken up from slumber and decided to invest in the number one seat in Imo State, "lele ishi nwa nza"
Without much ado, I challenge Bro Uche to tell Imo people the record he has acquired that is pushing him to this political voyage if not the title of "son-in-law"?
For the avoidance of doubt, Chief Achike Udenwa has Hon. Law Madu from Owerri Zone as in-law, who is much qualified to be the Governor after him, but as a fair and just leader, he handed over to an Okigwe man who is never connected or related to him, but why should our own, "Owelle" decide to see his in-laws as most qualified people to govern Imo State in the midst of over five million citizens?
Even though am aware that power is not given, rather it is taken, but only a greedy, wicked and fraudulent leader who think he has committed much attrocities against his people will appoint his son as Governor, after presiding over the said state for eight years.
I have no problem with Son-in-law, Uche Nwosu or Father-in-law, Owelle but I have problem with their sense of reasoning, understanding and their level of self aggrandizement. Could it be assumed that Gov Okorocha does not believe in what he preaches, does it mean that Governor Okorocha is a rabble rouser as alleged by Governor Obiano, if not why should he emotionally tell Imo people that "wealth, women, husbands, cars, buildings etc will fade one day, but what is important is how you lived your life" is today turning himself into the most greedy person on earth?
Okay, as the Governor, the Leader, the god, the oracle, the 'Chukwu abiama' as he has made us to believe, we may not challenge him or his son-in-law, but if he can challenge GOD and succeed in his evil agenda to foist Bro Uche on Imo people, then we shall know that GOD does not exist. Yes no leader emerges if GOD does not ordain, but in the case of son-in-law, Uche, there is no way the GOD of justice and fairness will support his Governorship plan.
If God is aware that Uche Nwosu is dreaming to become Governor of Imo State, it will amount to stupidity and 'senselessness' for him to keep making noise, calling and gathering frustrated hungry rodents masquerading as youths and party members for endorsement. If God is in support of their 2019 project, Bro Uche would have seen human endorsement as nothing than the one God endorsed.
If son-in-law and father-in-law are tied in the living God without any link to human reinforcement charms and mixers, there is no way they would think of using "Ukochukwu na de same people" as next Governor when Okigwe and Owerri zones parade world class brains and qualified people who have excelled in various human endeavours as private citizens.
Governor Okorocha's interest on son-in-law to succeed him is like a bet9ja unsure game which will end up taking his non-refundable money in due time.
Please, son-in-law, stop the noise making and go for House of Assembly of Nkwerre State Constituency, I am sure you will make a good Lawmaker as a smart guy!
Akpuo La Gi Biko?
en
SOURCE :The Nigerian Voice (politics)