Imo 2019: Is Eze Madumere An Option?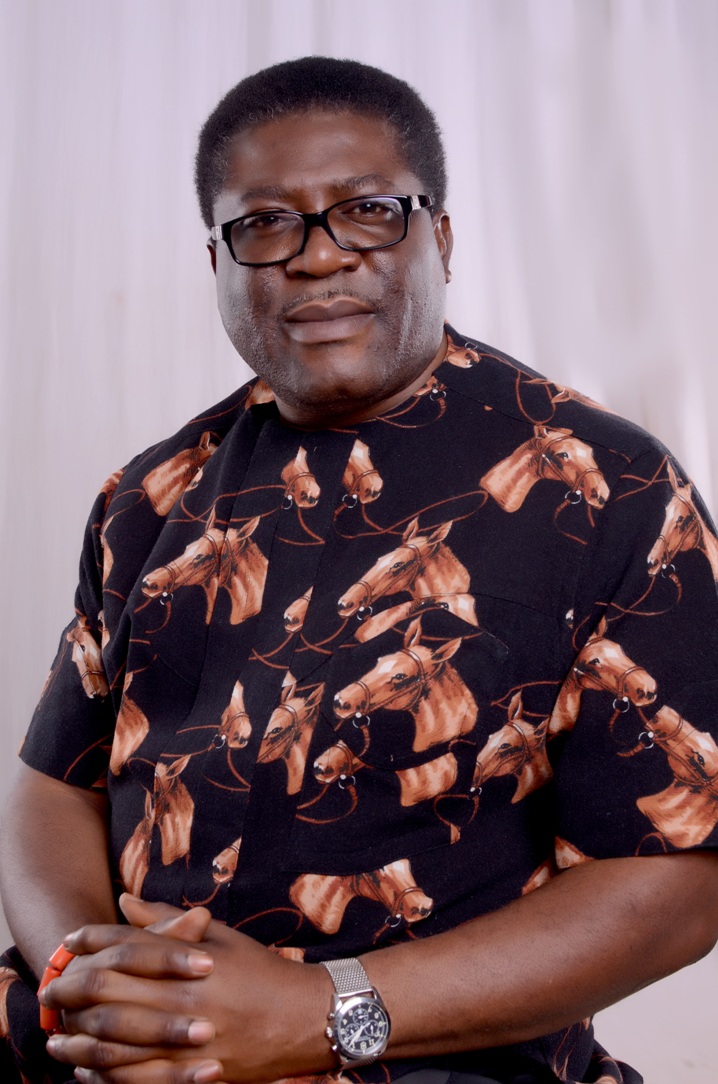 Great leaders are made great by horrible circumstances combined with character, temperament and intelligence. Like firemen, cops, doctors or soldiers, a leader needs crisis to shine.
The Deputy Governor of Imo State, Prince Eze Madumere (MFR) took his first oath of office in 2013, and another on 29 May, 2015 on a joint ticket with Governor Rochas Okorocha amidst thunderous expectations of a new dawn, given the mountain of problems that characterized the state.
Prince Madumere is one of the most intelligent but less desperate Deputy Governors to ever step forward in the political calculation of the state with or without much ado. The likes of his intellectual capabilities have not been surpassed in public life since the Founding Fathers put pen to paper. His personal character is also solid gold. Relax, Ndi-Imo: we have the leader for our times.
I say this as an Opinion Moulder and Social Crusader who believes totally in the success of the state, I speak as someone who knows that it's time to jettison political witch-craftry, witch-hunting and back-biting which symbolizes the present political gambling.
Where many leaders are two-faced; publicly kindly but privately feared and/or hated by people closest to them, Prince Madumere is consistent in the way he treats people, consistently kind and personally humble. He lives by the code that those who lead must serve. He believes that. He lives it. He lived it long before he was in the public eye.
Prince Madumere puts service ahead of ideology. He also knows that to succeed politically, you need to be tough but patiently rugged without being desperate. Yes, he is and he has been the (Ohamadike) of Imo state. This is a man who does what works, rather than scoring ideological points. In other words he is the quintessential non-ideological pragmatic Nigerian. He will (thank God!) disappoint ideologies and purists of the left and the right.
Prince Madumere has a reservoir of personal physical courage that is unmatched in our Governorship history. Why unmatched? Because as the number two citizen of the state, genuinely contending for the position that should have been ceded to his zone, though, all the rest of us, know that he is in great physical acceptance from the seemingly unlimited reserve of unhinged tension that swirls in the bowels of our wounded and sinful state. By stepping forward to lead, Prince Madumere has literally put his life on the line for all of us in a way no other Imolite ever has had to do. (And we all know how dangerous his ambition has been in the eyes of his rivals)
The greater point about Eze Madumere is that, in the midst of the financial meltdown, kidnappings, armed robberies, bribery and corruption etc, watching our economic levels decline to unbelievable rates of incompetence, facing a general loss of confidence in the government that has been exacerbated by the opposition doing all they can to undermine government's capabilities and programmes; Prince Madumere as Deputy Governor has contributed his quota at a make or break time of historic proportions. He faces not one but dozens of crisis, each big enough to define any governorship in better times. He has always connected the state to the outside world on behalf of his boss, the testimony of his good representation is the recent agreement seal between Imo State Government and RAMP where he stood for the state.
As luck, fate or divine grace would have it (depending on one's personal theology) Prince Madumere is blessedly, dare I say uniquely, well-suited to our dire circumstances. Madumere is a person with hands-on experience, deep connections to top advisers from various renowned Universites in the world, being an administrative expert, crisis management czar, and a background that gives him an abiding knowledgeable empathy with the rest of us.
Madumere is the sober voice of reason at a time of unreason. He is the fellow keeping his head while all around him are panicking. He is the healing presence at a time of state, national division and strife. He is also a pure mind to the political process so that he doesn't suffer from the terminally jaded cynicism, the seen-it-all-before syndrome afflicting most politicians in Nigeria.
To me, Madumere will bring a healing and uplifting spiritual quality to our politics at the very time when our worst enemy is fear. Fearless Madumere is the cure. He speaks a litany of hope rather than a litany of terror.
As we have watched Eze Madumere respond in a quiet reasoned manner to crisis after crisis, in both the way he has responded after being attacked and lied about, to his reasoned response to our multiplying community crises, what we see is the spirit of a trusted family doctor with a great bedside manner. Madumere is perfectly suited to hold our hand and lead us through some very tough times. The word panic is not in his dictionary.
It is on the record that Madumere brings a moral clarity to his leadership reserved for those who have had to work for everything they've gotten and had to do twice as well as the person standing next to them because of the political zone they come from. His experience of succeeding in spite of his social background could have been embittering or one that fostered a spiritual rebirth of forgiveness and enlightenment. Prince Madumere radiates the calm inner peace of the spirit of forgiveness.
Speaking as a believing Nigerian, I see the hand of a merciful God in Eze Madumere's ambition. The biblical metaphors abound. The stone the builder rejected is become the cornerstone; the last shall be first, he that would gain his life must first lose it. Indeed, the meek shall inherit the earth!
Only a brilliant man, with the spirit of a preacher and the humble heart of a kindly meticulous gentleman can lead us now. We are afraid, out of ideas, and worst of all out of hope but no doubt, Madumere is the cure. And we the Imolites have it in us to rise to the occasion. We will. We're in one of the most frightening periods of the state's history. Our state has rarely faced more uncertainty. This is the time for greatness. We have a great leader. We must be a great people backing him, fighting for him, sacrificing for a cause greater than ourselves.
I have a dream that few years from now Madumere's portrait will be placed next to that of Obafemi Awolowo, Nnamdi Azikiwe, King Jaja Of Opobo, Ahmad Bello aetcnd better, the best leader in the world.
Long before that we shall be telling our children and grandchildren that we stepped out in faith and supported a man who stood up and led our state back from the brink of an abyss. We will tell them about the power of love, faith and hope. We will tell them about the power of creativity combined with humility and intellectual brilliance. We will tell them that Prince Eze Madumere gave us the gift of regaining our faith in our state.
We will tell them that we all stood up and pitched in and won the day. We will tell them that Prince Madumere restored our standing in the world. We will tell them that by the time he left office our schools were on the mend, our economy booming. We will tell them that because of Prince Madumere's example and leadership, the integrity of our state was restored.
We will tell them about how the gap closed between the middle class and the super rich, how we won health care for all, how crime rates fell, how kidnappings, militancy and terrorism were brought to an honourable conclusion. We will tell them that we were part of the inexplicably blessed miracle that happened to our state those many years. The dogged should please cure in for something new!
…………………..
Esogibe Ikenna is an Opinion Moulder and Social Crusader
en
SOURCE :The Nigerian Voice (opinions)