Imo Guber 2019: Stop Blackmailing Owerri Sons, Olu Owerri Cautions Imo Politicians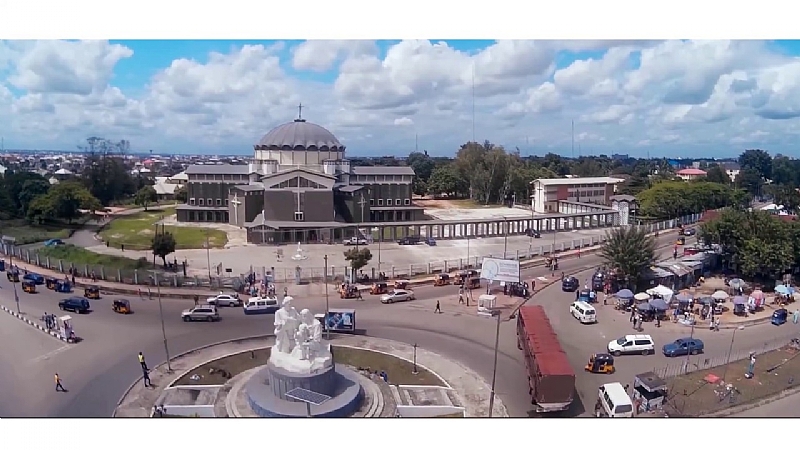 By Kenneth Nwoke, The Nigerian Voice, Owerri
The socio-cultural union of Owerri Senatorial Zone, "Olu Owerri" has raised alarm on a syndicated plot by desperate politicians to blackmail and discredit notable Owerri sons who have made themselves available to redeem the State from bad governance and dictatorship come 2019.
The group through its President General, Chief Martin Opara condemned, in strong terms, perceived insinuations making the rounds that the Deputy Governor of Imo State, Prince Eze Madumere was set to reconcile with his estranged boss and Governor of the State, Chief Rochas Okorocha, saying that Prince Madumere's breakup from Rochas was timely and divine
Chief Martin Opara who addressed newsmen, yesterday, in Owerri noted that Prince Madumere's Character and disposition were that of consistency and decisiveness, wondering what could attract him to return to Egypt after being deprived of most of his rights and entitlements allotable to the office of the Deputy Governor in the last five years by a man he gave his best.
In his words: " we are aware that Prince Madumere was denied most his benefits and sidelined from a Government he suffered to bring on board just because he expressed different views from the anti-people policies of his boss. He was blackmailed by touts in the government because he stood against the illegal and forceful demolition of Ekeukwu Market; because he spoke against cuts in civil servants salaries and the demolition of New Market, mechanic Village, native markets and banning of keke operation in Imo at the time people were preparing for Christmas celebrations and raising funds for payment of children's school fees."
Chief Opara assured that Owerri people are convinced beyond all reasonable doubt that Prince Madumere has perpetually cut the umbilical cord that was binding him with Rochas having moved on in the struggle of joining hands with other like minds to stop the rape of Imo State by one man.
Chief Opara also noted that the syndicate is not stopping on the Deputy Governor alone, that they have earlier attempted to blackmail the former Deputy Speaker and front line PDP governorship contender of boasting to own the Imo PDP, a statement he said Chief Ihedioha never made. He threatened to name and shame the evil doers soon, noting that the perpetrators once also blackmailed another bright Owerri son and technocrat of note, Mr Okey Ezeh of being endorsed by other aspirants, a news he said was planted by enemies of Owerri Zone to incite other APGA aspirants against the fine gentleman that has laboured for years in building APGA with other stakeholders of the party.
Chief Opara gave an assurance that any Owerri man who wins the Imo Governorship in 2019 will surley sanitize the corrupt system superintended by Governor Okorocha and recover all government and private properties illegally acquired from the people. He warned that any political party that denies Owerri zone her ticket will be denied and rejected by Owerri people in the general election.
He further gave a stern warning to some Owerri sons and daughters who seem to be engaged in clandestine activities against the interest of Owerri zone desist from such inglorious acts, reminding them the sacrosanct place of Charter of Equity hinged on justice, equity and fairness to the brothers concerned.
He used the opportunity to commend a sister body of Orlu zone, Orluzurumee, for their being their brothers' keeper and for standing up to be counted, praying that posterity will remember them for good for standing for justice.
en
SOURCE :The Nigerian Voice (local news)