Imo Primaries: APC dissolves Gulak committee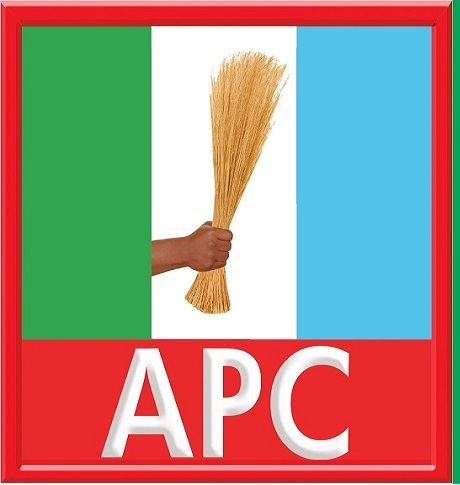 National Chairman of All Progressives Congress (APC), Comrade Adams Oshiomhole, on Tuesday said Ahmed Gulak-led Committee for the party's governorship primaries in Imo State, has been disbanded.
Oshiomhole disclosed this to State House Correspondents after a closed door with President Muhammadu Buhari at the Presidential Villa, Abuja.
The Ahmed Gulak committee had announced Senator Hope Uzodinma as the winner of the primary, defeating Governor Rochas Okorocha's son-in-law, Uche Nwosu.
The APC National Chairman, who said that he was at the State House to brief the President on developments in the party as well as get his inputs, said that what was being paraded as the result of the Imo governorship primaries was fake, announcing that the Committee has been disbanded and a new committee will be set up immediately so that the process would be completed before the end of the week.
Oshiomole added that the National Working Committee was in charge of the Lagos primaries and that every situation has been put under control.
The former Edo State Governor ruled out the possibility of honouring parallel results on the primaries from states, stressing that no matter how highly placed a member may be, he must subject himself to the Constitution of the party.
He said, "President is the president of the Federal Republic of Nigeria and also the overall leader of the All Progressives Congress and I am privileged to be the Chairman of the All Progressives Congress and it is normal that from time to time, I update the President with what I am doing and what roles he is expected to play and of course compare notes so that at any point in time, Mr. President is abreast of what the party is doing and we have the benefit of his own input, his own experience and his own thinking."
On what he told the President about Lagos Primaries, he said, "All that is good to go on, direct primaries, and everything is being done to ensure that there is no violence, that it is very potent. Democracy doesn't flourish with violence and Nigeria must begin to learn how to differ in opinion and in choice without fighting. At least something people have to acquire over time. And for me I am excited that if we can do it in Lagos, we can do it anywhere.
"We actually had one but you know when things go peacefully, it appears our editors will be more bias towards what is called sensational news. Kano people trooped out two days ago and we saw a governor quieng with the ordinary people in his own ward to nominate a governor, all kinds of people participating because they are members of the party to decide who contest the next election, this is revolutionary.
"This time very ordinary people are determined whether a governor should run again or not run again. So, nobody is going to take anybody for granted our democracy has to grow and move on, we must keep innovating, we must keep changing, we must keep digitalizing so that over time, we don't need to reinvent the wheel, we can grow to a level that Nigerians will really have a sense of ownership of the democratic process."
On whether the NWC was in support of the Lagos primaries, Oshiomhole said, "Everything that is being done is done under the control of and supervision and directions of the NWC.
"Not too long ago, a political party just four years ago had only one form that was available for presidential convention even there were other people including people who were saying there should be women presidential aspirants and the party had only one form and you remember they went on gathering signatures of faceless Nigerians who were purported to be asking him to do a second term.
"But here I am proudly saying that two, three days ago, you saw Nigerians across the 36 states including the FCT queuing up to norminate their candidate and saying that they want the sitting President to run for second tenure. So this is not a petition by faceless people."
On efforts to reconcile states like Rivers, Delta and Cross River with parallel primaries and candidates, Oshiomhole responded that everything must be done according to the rules of the party.
According to him, "There is no parallel, we are not amorphous organisation, we are a structured organisation, we are governed by rules that represent the contract among members of the All Progressives Congress as clearly stated in our construction.
"It is the source of our authority and power and also obligations and duties to do what we have to do to ensure that the affairs of the party is conducted not according to the whims and caprices of any individual but based on the decisions of organs of the party and based on the rules of the party.
"We have applied those rules and these are the couple of things we have done that should convince any Nigeria under me to do what we are convinced about and we have never hesitated. We have the will to make decisions that in our judgement is true.
"We are not there as electoral machine, we keep to the rules and it doesn't matter who the person is and the good thing is we have Mr President who believes that the procedure must be followed, he believes in discipline and any time we exhibit courage to discipline, we are not afraid that there should be distraction from above because we are obeying the rules of the party."
"The case of Imo state is not too good news today but not surprising, they have to learn to begin to comply with rules. They have two fake results and we adopt both fake results, none of them is genuine and we will disband, we will appoint fresh Committee, Electoral Panel that will conduct a transparent direct primaries that reflect the will of members of APC in Imo state regardless the interest and the powers that were behind any of the groups.
"The truth does not require supporters club to stand, it has its legs, it has its heads and we will do just that."
He said that nobody can hold APC to ransom, adding, "Our President is leading by example by subjecting himself not to fake petitions, subjecting himself to the dictates of APC ordinary members in the most remotest village where we have APC members, with such a leadership, we don't need to look for a role models it is a test of going forward what we need to do better."
en
SOURCE :The Nigerian Voice (politics)