In Defence of Mrs Kemi Adeosun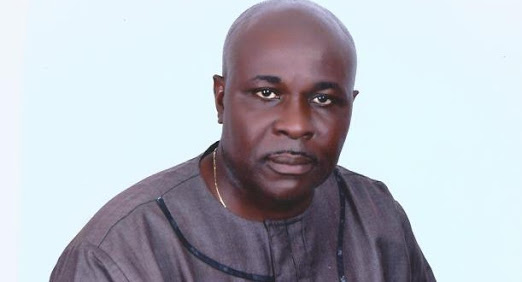 Minister of Finance, Kemi Adeosun, has been in the eyes of the storm since the online newspaper Premium Times, broke the news of her alleged forgery of exemption certificate for the National Youth Corps Service Scheme (NYSC). The allegation was that Mrs Kemi Adeosun, who was born and bred in Britain, graduated in 1989 at the age of 22, and therefore ought to have undergone the mandatory NYSC scheme as stipulated by the relevant sections of the NYSC Act before picking up any job in Nigeria – whether in the public or the private sector. The paper claimed that Mrs Adeosun 'procured' the 'Oluwole' exemption certificate in 2009.
Mrs Adeosun kept a studied silence for weeks after the story broke. The Federal government indirectly gave credence to the allegation when the NYSC, through its Director of Press and Public Relations, Mrs. Adenike Adeyemi promised to investigate the matter. But no further word was heard from the NYSC- giving people the leeway to draw their own conclusions. It was later reported that Mrs Adeosun issued a statement claiming that she used an agent to obtain the exemption certificate and that she was embarrassed by her action.
My aim in this write-up is not to defend Mrs Adeosun over the alleged forgery. I do not support forgery of any form. My grouse is with the mob-like and holier-than-thou reactions to the whole affair – without any consideration of whether Mrs Adeosun's misadventure with the NYSC was a mistake of the head or of the heart. I am not arguing that whatever punishment she deserves should not be meted but that in passing our judgment we should also look at possible attenuating circumstances. Let me underline that I do not know Mrs Adeosun except as our Finance Minister. If I need to make any open disclosure here it is my admiration of her for how she has carried herself with respect, using decent language in replying critics at all times, and keeping studied silence on several occasions that critics were simply trying to hit her below the belt.
There are several issues in the Mrs Adeosun's NYSC certificate exemption saga:
The first issue is why would her non-participation in the NYSC suddenly become an issue? There are two possible explanations: it is possible that as Finance Minister she stepped on powerful toes of some people who decided to fight back. A second, and perhaps more compelling explanation is that critics of the Buhari government saw in her NYSC certificate exemption scandal an echo of Buhari's alleged issues with WASC certificate, and therefore believe that by having a dig at Mrs Adeoson, they are also not only having adig at Buhari but equally reminding his government that it is not walking the talk on integrity and the fight against corruption.
The second issue is that even before the NYSC exemption certificate scandal – or what some now call 'Oluwolegate' – some have sought to diminish her either by suggesting that since she graduated in 1989, she couldn't possibly have graduated from the University of East London as she claimed because that University only came into being in 1992. Others ridicule her Cockney accent.
While it is true that the University of East London is not an Ivy League University – or part of the Russell Group Universities in the UK – (yes, it is one of the universities often caricatured in the UK as the 'University of Nigeria' because of the predominance of Nigerian students there), its history can be traced to 1892 when the newly formed CountyBorough of West Ham decided to establish a West Ham Technical Institute to serve the local community. The college provided courses in science, engineering and art and also established its own internal degree courses in science and engineering, which were ratified by the University of London. From the 1930s, the Institute underwent several transformations: in 1970, its three colleges (West Ham, Walthamstow, and Dagenham) were merged to create the North East London Polytechnic. In 1988 the North East London Polytechnic became a higher education institution, and was renamed the Polytechnic of East London in 1989. It became University of East London in 1992. Prior to November 1992, degrees awarded by the Polytechnic were conferred by the Council for National Academic Awards (CNAA).
Since it is much easier for a Black person to rise from an Ivy League (USA) or Russell Group universities (UK) than a nondescript one, Mrs Adeosun's rise to very responsible positions in the UK from a second rate institution should be a testament to her hard work, not something to be ridiculed.According to official records, Mrs Adeosun, who laterqualified as a chartered accountant, began her career as an accounting assistant at the British Telecom, London (1989-1990) and subsequently worked as a senior audit officer at Goodman Jones, London (1990-1993), Manager of Internal Audit at the London Underground and Prism Consulting (1994-2000) before joining PricewaterhouseCoopers, London as a Senior Manager (2000-2002). She joined Chapel Hill Denham Management as Financial controller (2002-2010) andlater Managing Director. She was later to start her own firm Quo Vadis from where she was appointed Ogun State's Commissioner for Finance in 2011.
Regarding the mockery of her British accent, it is of course difficult to differentiate those who genuinely mock her accent from those who feel intimidated by her or are jealous of thataccent. As someone with children who are born and bred in the United Kingdom, I know it will be foolish of me to expect them to speak English the way I do. In the UK, they are known as Black British because though many of them remain emotionally attached to the countries of their parents, they are far more attached to the mannerisms, mores, and ethos of their country of birth and their local communities. I was already in my mid 20s when I left the country so even though I lived abroad for some 20 years, it was much easier for me to maintain 'my Nigerian accent' – partly as part of my identity as someone born and bred in Nigeria and partly because I could not really try to drastically change my accent without looking stupid to myself. I suppose this may be the same forMrs Adeosun who was probably persuaded or incentivized to return to Nigeria when she was already in her late 30s.
The third issue in the NYSC certificate exemption saga is whether at the time she returned to work in Nigeria she was aware that she was supposed to go through the NYSC scheme. My feeling is that she did not. If she did, it would probablyhave been easier for her to 'arrange' to be transferred for the NYSC to a town and company of her choice – without necessarily any interruption in her job. Or are we pretending that we do not know that there are some 'youth corpers' who register for the scheme but never report for a day in their place of primary assignment? My feeling is that she had already started working before she learnt she ought to have done the NYSC and therefore quickly decided to 'do something about it'. In the Nigerian context, this would often mean looking for an 'agent' or a 'connection' to help solve the problem. Until the Mrs Adeosun saga I never knew that one is bound to do the one year compulsory national service once one graduated before the age of 30. An interesting question raised here is how many of the Diaspora Nigerians who return to do consultancy or contract job in the country (including the professional footballers born outside the country but who played for the national team) did their NYSC?
As mentioned earlier, my aim is not to defend Mrs Adeosun's alleged forgery of an NYSC exemption certificate but to put myself in her shoes and to challenge the mob action against her by those who pretend that they had never been Nigerians – in the negative sense of the word. As my people would say there is no one you will go digging in his or her behindwithout encountering some uncomfortable odour. Most likely Mrs Adeosun has done wrong. But let he who is not without sin cast the first stone.
Email: [email protected]
Twitter: @JideoforAdibe
en
SOURCE :The Nigerian Voice (opinions)