Inner Galaxy Group Commits to Nigeria's Steel Industry Development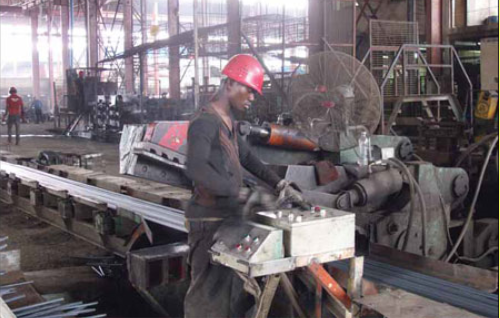 The Group Managing Director and Chief Executive Officer of Inner Galaxy Group, Mr. Andy Lu, has restated his company's determination to support Nigeria to become an important regional player in steel development, as a catalyst for the country's overall industrial development.
Mr. Lu observed that at Nigeria's current stage of development as a country's, the steel industry is very vital. According to him, "the steel industry is the backbone of industrial revolution, because all the construction needed as part of infrastructure improvement will largely ride on the back of the steel industry". He continued "even machinery in the production process, the automotive industry and most other industries will be supported by the steel industry".
Mr. Lu who was speaking with newsmen in Lagos recently pointed out that his group's appreciation of the future of Nigeria is the reason "we are investing heavily even now that many other foreign investors are leaving the country". He pointed out that two subsidiaries of the Inner Galaxy Group, namely Hongxing Steel Company Ltd based in Amuwo Odofin, in Lagos State and Inner Galaxy Steel Company based in Abia State, are major players in the steel industry and West Africa. According to him "our factory in Abia State is the largest steel company in the whole of West Africa". The factory will soon be commissioned, will be able to supply much of the steel needs of Nigeria and many of her West African neighbours.
The Inner Galaxy Group is one of the leading Chinese companies playing in the real sector of Nigeria's economy. Its subsidiaries include Hongxing Steel Company Ltd; Inner Galaxy Steel Company Ltd; Inner Galaxy Ship Scrapping Company Ltd; Jiuxing Integrated Industries Ltd; and Paramount Gas Co., Ltd.
SOURCE: The Nigerian Voice (local news)