Inspiring Stories Of Benue Leaders, Uninspiring Story Of The State And The Challenge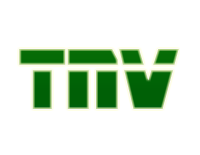 Today is Governor Ortom's birthday and the story of his life is truly inspirational. He joins a chain of indigenous democratically elected Governors of the state with inspiring stories, who rose from humble backgrounds to stardom against all odds, however the story of the state has been and remains a direct contrast to theirs.
APER AKU
Beginning from Aper Aku, the first civilian Governor of Benue State who after a decent life in public service, retired and was managing his private business in remote Gboko. He however came to limelight when, in August 1974, he swore an affidavit accusing Joseph Gomwalk, the then Governor of the defunct Benue-Plateau state of gross financial wrongdoings and nepotism.
Aku went on to be the first Chairman of Kwande Local Government two years later. Aku resigned as chairman of the local council in 1978 and subsequently entered gubernatorial race under the banner of the National Party of Nigeria (NPN). He was elected Governor of Benue State in October 1979 and reelected in October 1983, leaving office after the military coup in December 1983 which General Mohammadu Buhari came to power.
It's important to note that under his leadership, Benue State soared to heights that have become the yardstick for leadership in the state.
MOSES ADASU
The story of Reverend Father Moses Orshio Adasu is no less inspiring. With an atypical background as a Catholic Priest, he joined politics and won the 1993 gubernatorial elections to become the second civilian Governor of the state.
Before this time, little was known about him politically besides holding several leadership positions in the state. He was also at some point a Senior Inspector of Education at the State Ministry of Education headquarters, Makurdi. He also taught in Secondary and Teachers Colleges in Jos, Otukpo and Adikpo, and at the Colleges of Education in Akwanga and Katsina-Ala.
GEORGE AKUME
George Akume, a holder of a bachelor's degree in Sociology from the prestigious University of Ibadan, rose from the lowest rungs of the state's civil service to the apex of ladder as a permanent secretary.
In 1999 at return of democratic rule, he contested and won the gubernatorial elections to became the third civilian governor of Benue State and served two tenures of four years each.
GABRIEL SUSWAM
In 1999 when Nigeria returned to democracy from military rule, Suswam, a young hustling lawyer abandoned his wig and gown to contest and win the Katsina-ala/Ukum/Logo house of Representatives seat under the Peoples Democratic Party (PDP). With his charm of innocence, charisma and determination, Suswam had all the ingredients of a good politician and there was every reason to believe that the young man will go very far.
Dr Akume, planning to go to senate, needed a young vibrant confidant who would continue his decent strides and also pay some allegiance, and this he found in Suswam. After 8 years at the Green Chambers of the National Assembly, in April 2007, Suswam was elected Governor of Benue State, succeeding Dr George Akume. Inspiring, isn't it?
SAMUEL ORTOM
From an obscure background, nobody gave him a chance to succeed but he was not perturbed by whatever life threw at him.
Due to the untimely demise of his Father who was largely the breadwinner of the family, a young Ortom dropped out of school to become a motor park tout. He then rose through the ranks of street life to become a driver and then a salesman.
His political story has been no less inspiring. From being a driver to a politician and carrying their bags, he was elected local government chairman in 1993 at the age of 33. Again rose through the political ranks, holding various, secretarial positions to become National Auditor of the then ruling party, the People's Democratic Party (PDP). He later became a minister of the federal republic during which he resigned to contest and win the 2015 gubernatorial elections to become the fifth democratically elected Governor of Benue State.
BENUE STATE
On the other hand is the uninspiring story of Benue state. Situated in the mideast region of Nigeria, the state has an estimated population of over 4 million and its capital in Makurdi. It is a rich agricultural region with fertile land and temperate weather condition favourable for cultivation of food and cash crops; some of crops grown are yams, potatoes, cassava, soyabean, guinea corn, rice, beniseed amongst numerous species fruits and vegetables.
Once envy of its neighbours and pride of the people, a state blessed beyond measure with dark loams of fertile land dissected through by a fresh flowing river. An oasis in the savannah, coupled with its human resources, unquestionable potential and promise. So blessed, it was tipped to feed the nation, to be a major hub of agricultural export to west Africa and beyond.
Sadly, years on, the state's slogan as the "food basket of the nation" sounds all but a caricature. The optimism that greeted it's creation from the defunct Benue-Plateau state in 1976 has fizzled out into the reality of underdevelopment and poverty. This became inevitable when successive government administrations choose to traded cheaply sustainable development and self – reliance for the monthly share of "the national cake", a phrase that have enjoyed patronage since Nigeria jettisoned agriculture to depend fully on revenue from the sale of crude oil.
It is therefore not a surprise that today, the state surfers severe bradycardia as it's economic heart beats as many times as salaries are paid. Lack of industries and poor infrastructure have given birth to unemployment, poor enabling environment for business and hence zero economic growth amidst unpaid salaries.
The resultant effect is obvious; a legion of politicians and the people at their mercy, a people accustomed to less and adapted to the mediocrity of just the basics of life; food, water (still scarce despite the proximity to River Benue), shelter and strangely, alcohol. A people so oppressed and cursed by the idiosyncrasies of tribalism and it's sequelae.
THE CHALLENGE
The challenge of our society is to build a strong state with strong institutions that will breed collective development and reverse the fortunes of the state. By so doing, we could look back and celebrate our progress as individuals and also celebrate and be proud of our progress as a state.
Usha Anenga is a medical doctor, writes from Makurdi
en
SOURCE :The Nigerian Voice (opinions)