Is a new NIPOST possible?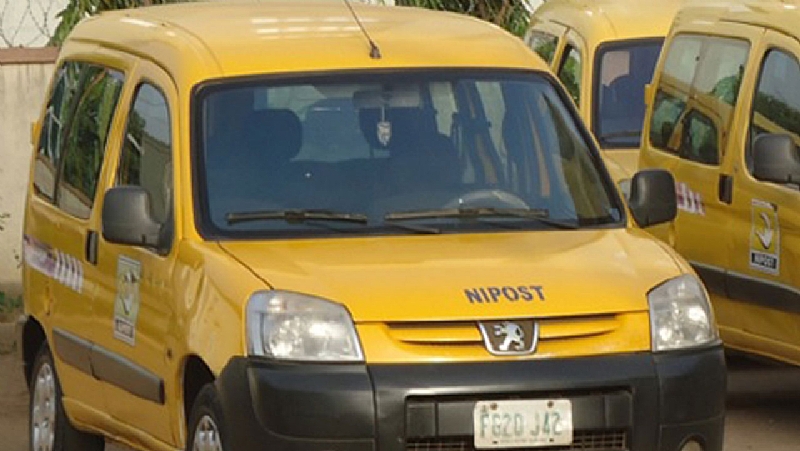 The great thing in this world is not so much where we are, but in what direction we are moving. – Oliver Wendell Holmes.
I doubt if even a first-rate seer would have given consideration to a new, improved postal system for Nigeria some three years back. Not even under the messy mud in which the country was then conveniently immersed! The morass of economic uncertainty, executive lawlessness, divisive tendencies and unrestrained looting of the treasury by previous administrations: to be fair to posterity, dear fatherland has over the years been in a crisis mode and Nigerian Postal Service, aka NIPOST, has rarely been immune from its many troubles.
Dilapidated buildings! Rickety vehicles! Out of date, out-of-tune equipment! Unmotivated staff! Disproportionate salary structures!
The past in the life of NIPOST was replete with woes! But perhaps the greatest challenge to an organisation that renders such immense,
sensitive and very essential postal services here as in the rest of Africa as to the developed world is that it still operates under The Stamp Duties Act Cap S8 LFN 2004 of 1939.
Determined to disentangle NIPOST from the conflictal contradictions of development and the accoutrements of democracy, President Muhammadu Buhari opted for a better future for the once "transmission-of-letters-and-Postal-materials-only." A new management, under the headship of Bisi Adegbuyi, was saddled with the onerous responsibility of repositioning the outfit with a view to making it compete favourably in the comity of world's postal systems. For a fact, the lawyer-turned-Post-Master General's immense contributions to the development of the organisation's universality as well as the creation of an efficient, effective and a technology-driven, market-led government agency have surpassed expectations.
Far from attempts at being too mechanistic, the pathway to establishing a credible and an acceptable public perception that reflects the emerging reality of the new capabilities that the postal sector presents calls for a new way of doing things. As one of the largest postal industries in Africa with over-1000 major Post Offices and close to 4,000 Postal Agencies, spread across Nigeria's 36 states and Abuja, the Adegbuyi-led management has within a short period of two years transformed the state-owned government monopoly into an awards-winning outfit. For instance, while equally-challenged outfits elsewhere were lamenting their predicament, NIPOST simply chose to think out of the box. Its 'NIPOST Vision 2002' strategic roadmap, especially, the creation of a lean headquarters and empowered Business Units and Zones led to an unprecedented N700 million increase in revenue and a 40 per cent reduction in expenditure in 2017.
In other to meet the yearning demands of a globalised world where competitive advantage is now the order of the day, NIPOST rolled out 12 new, game-changing products and services. They are: IPS Track and Trace, E-Stamp; Address Verification System (AVS); Whats3Words;
E-Money Order; and NIPOST/Bank of Agriculture Agency Banking. Others include E-Commerce; E-Insurance; International Money Order (now an appetizer for global players like Jumia, Konga, DHL and FEDEX in the discharge of their duties); and Card Services. Last but not the least is the NIPOST Youth Engagement Scheme (N-YES), designed to discover and productively engage the ingenuity of the Nigerian
youth.
I am also aware of plans to unbundle NIPOST into five companies:
Banking and Insurance; Property and Development; Transport; E-Commerce; and E-Government. Incontestably, this will go a long way in improving the quality of its products and services, in addition to increase in its revenue base. But one other area of innovative
opportunities which Nigerians explore is partnering with professional bodies and examination boards like the Institute of Chartered Accountants of Nigeria (ICAN), Nigerian Bar Association (NBA), Joint Admissions and Matriculation Board (JAMB) and National Examinations Commission (NECO) in the area of provision of security documents for professional examinations.
While the roles of NIPOST in creating an inclusive society and making greater contributions to the nation's socio-economic development cannot be underestimated, the shared vision and determination to make a difference which has created a vision for every member of staff towards seeing that the organisation moves with the time cannot be overemphasized either. Apart from the recruitment of new hands, christened 'The Innovation Team', to shore up its operations,NIPOST deserves a pat on the back for the Postal Proceeds Bill which was recently passed into law by the National Assembly! Give it to the organization that the Act is coming at a time Nigeria is looking for alternative means of generating funds outside of oil which is no longer sustainable as a means of keeping the nation's economy afloat.
With many countries stepping up efforts to achieve the United Nations' Sustainable Development Goals (SDGs), the postal sector in Nigeria remains an enabler of inclusive development and an essential component of the global economy. A simple example is the signing of a Memorandum of Understanding (MOU) between NIPOST and BoA for the distribution of the Bank's farm produce and implements to farmers through the Post Offices. Findings also revealed that no fewer than five courier firms were recently shut while 17 licenses were revoked – in line with its regulatory responsibilities. The hope of the AVS as a means of employment generation to millions of Nigerian youth when it becomes fully operational is another plus to the new, improved NIPOST.
Joshua J. Marine sees challenges as "what make life interesting" while "overcoming them is what makes life meaningful." At a time the Buhari-led administration is doing all it can to revamp Nigeria's ailing economy and place it on a path to sustainable growth, trusting NIPOST as a highly qualified and competitive communications brand couldn't have come at a more auspicious time than this. But, in a country where programme rigmarole and policy somersault have established a prima facie case against developmental strides in this part of the globe, how far it can go in taking advantages of modern science and global markets to provide home-grown solutions to Nigeria's multifaceted postal challenges will be a matter of interest to Nigerians.
May the Lamb of God, who takes away the sins of the world, grant us peace in Nigeria!
Komolafe wrote in from Ijebu-Jesa, Osun State.
([email protected])
en
SOURCE :The Nigerian Voice (opinions)