It's time to resist Idris Ibrahim's neo-Nazi inclinations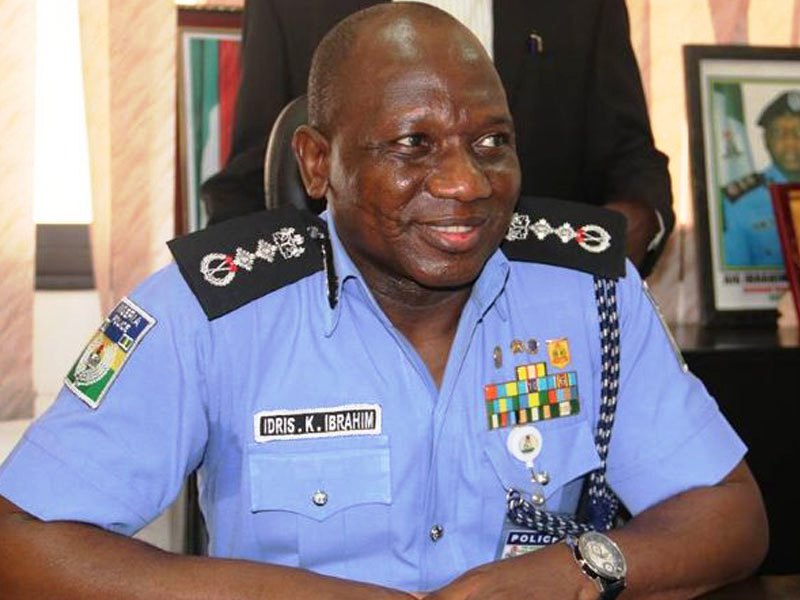 I read with great dismay about the consistent refusal of Nigeria's Inspector-General of Police, Mr. Ibrahim Idris, to honour the invitation repeatedly extended to him by the Nigerian Senate.
In a rebuttal published by Vanguard newspapers, the police IGP defiantly rubbished the Senate and said he owes the revered institution no apology. In defence, he said he thrice delegated his deputy to meet with the Senators when he could have as well honoured the Senate's invitation for once and delegated his deputy for other assignments.
The reason why the police boss was invited ranges from the complete breakdown of Nigeria's security architecture wherein he plays a major part which has taken a deathly toll on Nigerians to the act of barbarism and savagery against a distinguished senator of the Federal Republic of Nigeria that triggered a media storm recently.
We are all aware of the mindless, criminal killings ravaging every nook and cranny of Nigeria particularly in the Benue-Taraba axis which the Nigerian security operatives have not been able to curtail as the killings have continued with undiminished intensity.
Let it be known today that it is not animals that are being slaughtered but humans and even in the civilized world indiscriminate killing of animals is often frowned upon.
It is, therefore, a thousand pities that one of the appointees of the Chief Security Officer of Nigeria could so treat Nigerians with disdain which the parliamentarians represent. It is not in dispute, at this juncture, that Nigeria's democracy is being endangered and has been serially raped without any contraceptive sheath via Tzarist repressions by the regime in Abuja.
Never have I heard this done in the civilized world since my sojourn in this part of the Old World which is well over two decades. There is no denying the fact today that Nigeria is gradually degenerating into regimentation and dictatorship as a result of the ongoing executive rascality.
I condemn this in the strongest terms and, therefore, wish to use this medium to call on all and sundry to resist Nigeria's gradual descent into totalitarianism.
The other day the IGP was quoted to have told a sitting Executive Governor of a state, Governor Samuel Ortom, to be precise to take urgent steps to repeal the anti-open grazing laws unanimously passed by members of the Benue State House of Assembly. And in consequence of that, he flouted the orders of his principal to relocate to the state.
What exactly is going on? Power, if he needs reminding, like a cold spell is transient. Nigeria has had many IGPs and there would certainly be another IGP after Idris Ibrahim.
Only today Wednesday 9, 2018, eleven people were again reportedly butchered in Nigeria's northern state of Taraba. This is why the IGP has been summoned repeatedly to explain to Nigerians through the Nigerian parliament why the Benue-Taraba axis has suddenly become a scene of carnage.
In advanced societies, the killings alone ravaging the country which he appears incapable of handling is more than enough to relieve Mr. Idris of his job. I think it is time to nip his neo-fascist and Nazi inclinations in the bud or Nigerians shall soon find themselves in dishonourable graves, if I may borrow a hackneyed quotation from Shakespeare.
There is no denying the fact today that the world's fourth-biggest democracy has been reduced to a banana republic – a society where laws are blatantly disregarded by a few men whose services have been retained to do the diabolic Whims and Caprices of overlords which is typical of despotic regimes.
Be that as it may, Nigerians must be reminded of the grave dangers inherent in regimentation and dictatorship and must rise with one voice to resist the ongoing Idris Ibrahim's neo-Nazi inclinations.
*Iyoha John Darlington is a social activist, political analyst, public commentator on national and global issues and until recently the International Media Correspondent of the Green Party of Nigeria (GPN).
en
SOURCE :The Nigerian Voice (opinions)