I've not seen any Actor in Nollywood I can date…Actress, Lizzy Oraya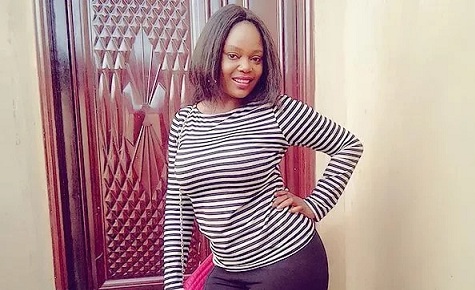 Source: Nathan Nathaniel Ekpo/Nollywoodgists.com
Everyone have their opinion about how they perceive this thing called love and they are all entitled to their opinion like Nollywood actress, Lizzy Oraya.
Lizzy, who has been carving a niche for herself in the industry believes that falling in love with a fellow actor should not be seen as a crime.
She explained that actors are humans and they also need to fall in love with whoever they find love with as should not be criticized.
She was quick to add that she can have a relationship with any of her colleagues in the industry but she was yet to find her kind of man.
Speaking with Vanguard she said, "I don't see anything wrong with it if they love each other. We are human; we have blood flowing through our veins. If you see someone you like and you think it can work out then there is nothing wrong with it. Actors are like every other person; they can date whoever they like if they feel it will work out.
On whether she can date an actor, "Yes, I can but right now I haven't seen anyone I like in the movie industry."
en