Jigawa: Farmer floors legislator 298 to 0 to pick APC ticket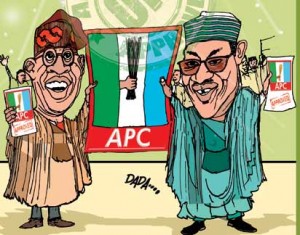 Alhaji Sani Zaburan, a small scale farmer, on Saturday picked the All Progressives Congress (APC) ticket to contest the Kaugama State Constituency election in 2019 after beating the incumbent legislator Usman Masaki.
Zaburan, a Sesame farmer in the area, was Chairman of Kaugama Local Government Area in 2002.
The Electoral Committee's Chairman, Alhaji Auwalu Kiri, announced this in Kaugama, Jigawa, on Saturday.
He said Zaburan scored 298 votes to defeat the incumbent legislator, Alhaji Usman Masaki, who polled 0 vote.
Kiri said out of the 342 voters in the constituency, 302 were accredited and the total votes cast stood at 302.
The chairman said 298 votes were valid adding that four votes were invalid in the election.
Meanwhile, Alhaji Sadiq Jallo was elected as the APC's candidate to contest from the Hadejia State Constituency in 2019.
The Electoral Committee's Chairman, Musbahu Na'Allah, said while announcing this in Hadejia on Saturday that that the winner got 195 votes to defeat his closest opponent, Alhaji Ismaila Dawaki, who scored 48 votes in the election.
Na'Allah said Alhaji Ahmed Hassan scored 27 votes while Alhaji Abdullahi Yerima and Alhaji Hamza Mohammed scored 24 and eight votes.
The chairman said a total of 327 votes were cast in the election out of which 25 were invalid.
en
SOURCE :The Nigerian Voice (politics)