Jonathan Says Pdp Is The Only Hope For Nigeria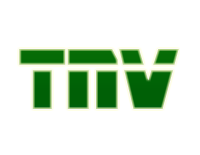 BEVERLY HILLS, April 06, (THEWILL) – Former President Goodluck Jonathan has insisted that the Peoples Democratic Party, PDP, remains the only hope for the country, adding that the party creditably managed the affairs of the country for the 16 years it was in charge of the nation's affairs.
Jonathan, who stated this on Thursday at the PDP Stakeholders meeting in Abuja, pleaded with members of the party to bury their differences in order to end the crisis bedeviling it.
Pointing out that Nigerians still have faith in the former ruling party, he stated that the party remains a light in democratic governance and called on members of the party not to insult or blame themselves anymore.
The ex-president explained that it was not strange for the party to be experiencing difficulties because "every election cycle is a challenge to any political party", adding that all over the world political parties lose elections not because they have failed but the electorate chose to experience another leadership.
According to him, "We are proud to state that PDP had creditably managed the affairs of this country for 16 years.
"We are proud to state that PDP had creditably managed the affairs of this country for 16 years.
"There is no doubt that our party has in the last two years gone through some difficulties. However, in a democracy this is not strange in the life of a political party, especially after losing power to the opposition, like we did.
"At different times, I have also been making efforts to reunite, reconcile and re-energise to become stronger, before the next election. I will like to point out that every election cycle throws up a challenge as well as opportunities for a political party.
"A test to re-evaluate its performance, and an opportunity to reform its processes and programmes, towards rediscovering itself to become even more appealing to the electorate, in its next outing.
"This obviously is the area where we have excelled. The fact that we allowed this process to take place peacefully, and freely handed over.
"All over the world, political parties lose elections, not because they have entirely failed, but because, in most cases, the people who gave them power in the first place, have decided to hand it over to another party, in order to experience a different kind of leadership."
While stating that he was not going to "chest-thump" about PDP's achievements, the former president said it is important that some relevant initiatives of past PDP administrations are highlighted.
His words, "Our ideological commitment towards a private sector-led and people-oriented economy manifested in the great achievements we recorded in various sectors including communications, agriculture, public financial management and financial reforms, the financial services rail and roads infrastructure, as well as in the social services.
"In agriculture, we revolutionized the sector by introducing programmes that encouraged more people, including the youths to embrace farming as a thriving business.
"We also boosted local capacity for food production, thereby drastically reducing the prize of food stuff and food import bill.
"That the PDP Government improved communication in Nigeria through the introduction of Global Systems for Mobile Communications (GSM) and the expansion of the nation's information and communication technology architecture needs no gainsay."
SOURCE: The Nigerian Voice (local news)