Jose Mourinho praises Paul Pogba's 'great influence' United's 4-1 win over Newcastle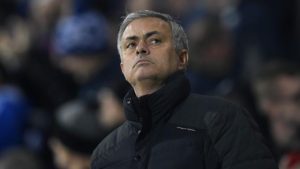 Jose Mourinho admitted Paul Pogba is becoming irreplaceable in his Manchester United team after the Frenchman returned to help thrash Newcastle.
The midfielder made one and scored one as United came back from 1-0 down to win 4-1 at Old Trafford on Saturday.
Pogba missed 12 games with a hamstring injury, a spell during which United have slipped eight points behind leaders Manchester City.
Mourinho's team have now scored 19 goals in the six matches Pogba has started this season, and the Portuguese coach admitted he struggled to replaced the 24-year-old when he was sidelined.
"He affects our football," Mourinho said of Pogba. "When he was injured I decided to close my mouth, we cannot be crying, we have to find solutions that we have.
"But we all know — myself, and the fellow players — that some players influence the level of the team.
"So with him we had much more creation. It looks like he was not out, he come back with a great performance, really great performance, great influence in the game."
Pogba went off after 70 minutes and headed straight down the tunnel, and Mourinho said the substitution was just a precaution after a two month lay-off, though he admitted he may rest the £89 million man against Basel in Switzerland on Wednesday.
He added: "I agree with him he had to make the decision of coming out if he feels the first sign of fatigue because we don't want to go over the limit, so he played a little bit more than an hour and for that hour it looked like he wasn't for such a long time without playing football.
"Let's see the best decision for Wednesday is to play him or rest because he's the player we need to protect."
Paul Pogba scores for Manchester United against Newcastle. Photo by Gareth Copley/Getty Images
It was a near perfect day for Mourinho, who also had Zlatan Ibrahimovic back after seven months out while Romelu Lukaku scored his first club goal since September.
"We didn't start well but I don't blame my players, I blame, in the positive sense, I blame [Rafael] Benitez," Mourinho said.
"Very experienced, very intelligent, the team was very well organised, they start very well, creating us problems, we couldn't play sometimes in our defensive areas but the goal was like a wake-up call and the team reacted very, very well and very strong.
"The second-half was ours. We had control, we had goals and beautiful actions."
As well as Pogba and Lukaku, Chris Smalling and Anthony Martial were also on the scoresheet. But Mourinho admitted it was Lukaku's goal — his first after a seven-game drought — that was particularly pleasing.
"He's a striker and strikers like to score goals," Mourinho added. "It's not a problem for me if he works like he always does, and he doesn't score goals but for their self-esteem and self-confidence strikers want to score goals and he wasn't doing that for a few matches and I know that can affect a striker's confidence, so I was really happy that he scored that goal."
en
SOURCE :The Nigerian Voice (sport)