Jubril: Why I Am Confused On Buhari's Identity As Medical Doctor And Scientific Researcher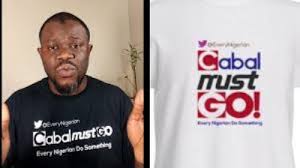 US political scientist Ian Bremmer found as "unconvincing" the statement by president "Muhammadu Buhari" that he was the real person. I do too. It takes more to prove identity. See ian Bremmer's comment: https://twitter.com/ianbremmer/status/1069387839262072832
As a medial doctor and published science researcher I find myself firmly in doubt as to the possibility of president Muhammadu Buhari being a double or having deployed doubles in the past. I'll explain why it is impossible to tell at this point without conducting genetic tests.
I'll discuss the issues under three identity headings: Character, Record of Evidence and Appearance.
Character Variance
The Buhari I knew or thought I knew had integrity. He was a man who would not see corruption at a distance and shield it, talk less near him. The person in Aso rock today is far different from that. He has anything but integrity. He lays on a bed of corruption. Most of the people around him and the ministers he selected have open cases of corruption and continue to be exposed looting and destroying Nigeria and the man occupying the top seat protects and embraces them. This makes it hard for me to believe it is the same old "Buhari."
Babachir Lawal continues to be shielded from prison even after being exposed to have stolen from Boko Haram displaced victims. Buratai with his Dubai property was appointed army chief and had his tenure elongated even. Abba Kyari has been exposed serially, including in the $500 million MTN case. Baru and NNPC Fuel subsidy scam that has expanded under Buhari. Godwin Emefiele exposed for the FOREX subsidy fraud making cabal billionaires has been loved by "Buhari." Until crooked Atiku became the opposition, he was Buhari's bedroom buddy, sponsoring Buhari's campaign with looted billions and giving Buhari "Garba Shehu," among other officials and ministers. He was Buhari's ambassador, sent to South Africa to lobby for Adesina among other missions. The presidency and ministries are awash with publicly exposed corruption and the amassing of wealth and "Buhari" parties with these people. This favors a "Jubril" and not a Buhari on the #1 seat.
Record of Evidence
My article describing how the cabal around "Buhari" were locking him up in Aso rock and not allowing him go for therapy, helped get him taken to England for a needed medical break. However the record remains shrouded in secrecy.
What was/is Buhari's ailment? How did the vultures around him handle his terminal illness, the jackals who in a recording expressed shock at his still being alive and described him as being a cat with 9 lives. These are still the people around him. What happened? The fact that Buhari does not tell us his illness does not allow medical assessment and certification of his being the true person. Buhari described multiple blood transfusions and being more ill than he has ever been in his life. Hie had lost his hair and was cachectic. This points to cancer. Current medical progress limits absolute cures for such stages of cancer or other debilitating illness especially at his age (70-80).
With his condition shrouded in secrecy and the persistence of dangerous vultures around him, it is hard to affirm his true health state and person. If Buhari wished we believe it is him he should have been transparent with us. His lies and secrecy promotes our distrust and suspicion. Remember when his men used to fall over each other to claim he was the most fit Nigerian while he staggered and fainted?
Additionally, why does Buhari only talk and address Nigerians on serious issues in controlled environments abroad? His latest such was in Poland where he finally addressed the global controversy of a body double. This feature where Buhari only talks in controlled environments and to foreign governments and media raises great suspicion.
Appearance
US president Lyndon Johnson was known to have used body doubles. Many believed Hillary Clinton deployed a body double after she fainted in public during her campaign for the US presidency. Muammar Ghaddafi of Libya is also known to have had many body doubles.
It has been observed with accuracy that Boko Haram leader Abubakar Sheklau deploys a series of body doubles.
Body doubles is a rather common phenomenon. There is a young comedian who mimics Buhari in speech and one must say he does an excellent job. While I am not absolutely convinced on the person occupying Aso Villa currently what I am more certain of is that body doubles have been deployed as Buhari in the past. Comparing images of his appearance over the years one cannot avoid seeing differences. Perhaps because of times where body doubles were deployed, now no one knows who the real Buhari is. This would be a case of crying wolf.
Would the real Buhari please stand up.
Conclusion: A Good Jubril Is Better Than An Evil Buhari
In conclusion, I would rather have an upright Jubril occupying the seat who does not mass murder Nigeria's youth and does not protect and patronize the corrupt and takes Nigeria on a path of development and away from the failed state that it has been kept till date, than have a real Buhari who loves and protects the corrupt and employs them in civil and defense service. Than have a real Buhari who keeps a police chief in office who disobeys his orders to protect the lives of citizens and gets stuck in "MK Ultra Glitch" Transmissions. I would take the Jubril any day over a Buhari who orders the army to take over duties of the police and to massacre youth across the country and bury them secretly midnight in mass graves in Onitsha and Zaria. I would take the Jubril over a Buhari who disrespects his wife and all women and who calls Nigerian youth lazy and thieves in interviews abroad. I would rather a Jubril than a Buhari who kills the poor and protesting youth and frees Boko Haram terrorists and Fulani terrorists and warns Nigerians to give up their land or die in the hands of terrorists.
The name or true identity matters least to me, the character matters most and the character we have there today is a Mr Jubril character…or do we say a bad Buhari character?
This is my opinion.
Dr. Perry Brimah, Whatsapp: +234-903-420-3031; +1-929-427-5305; @CabalMustGo; @EveryNigerian; [email protected]
en
SOURCE :The Nigerian Voice (opinions)