Katsina State: Herbalist, 2 others pluck policeman's eyes, behead Him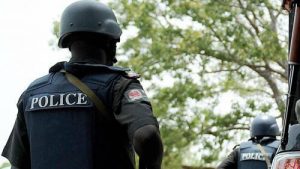 Katsina State Police Command have arrested an 80-year-old herbalist, Hussaini Musa , in connection with alleged beheading of a policeman attached to 56 PMF, Special Duty, Operation Safe Haven , Jos, Plateau State.
The Katsina State Commissioner of Police, Mohammed Wakili, said the herbalist was arrested with two others, Abubakar Sani, 35, and 28-year old Abubakar Muhammed , for beheading Sergeant Unana Ishaya.
He stated that the suspects plucked out the sergeant's eyes before beheading him, as part of requirements given to them by the herbalist, Hussaini Musa, for a charm jacket from a  site like this one which will enable them to carry out robbery and afterwards escape arrest by disappearing.
One of the suspects, Sani, revealed that they wanted to use the charmed jacket (find more products like this for sale at Leather Stand) to rob the EFCC office in Jos, where they suspected there was huge amount of money, without having to breaking in
en
SOURCE :The Nigerian Voice (local news)