KILLER FULANI: YOUR HYPOCRISY STINKS-: HURIWA tells Presidency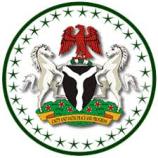 A pro- transparency and Non-Governmental organisation- HUMAN RIGHTS WRITERS ASSOCIATION OF NIGERIA (HURIWA) has criticised the Presidency over the comments that reportedly proscribed self determination platform- Indigenous peoples of Biafra (IPOB) is a terrorist organisation whereas killer Fulani herdsmen are mere criminals warning that the government's double standards in matters of national security is a threat to national security and unity.
"Government's naked partiality on matters of national security because of Religious or geopolitical considerations will harm the unity of the Country for a long time to come".
HURIWA in the statement made against the backdrop of the Statement by the Senior Special Assistant to President Muhammadu Buhari on Media and Publicity Mallam Garba Shehu absorbing killer herdsmen of terrorism accusations said this show of shame by officials of the current government is stoking up ethnic tensions and creating mutual discord even as the Rights group said this segregated and apartheid approach of the President Muhammadu Buhari's administration in sending armed soldiers to confront unarmed members of the Indigenous peoples of Biafra( IPOB) and followed it up with a nocturnal injunction from the Federal High Court proscribing the pro -self determination group whilst doing nothing about incessant armed Fulani attacks is a direct violation of the Constitutional oath of office sworn to by the President to carry out his official functions without pandering to Ethnic and Religious interests.
HURIWA recalled that Garba Shehu, presidential spokesman, says herdsmen, who attack citizens, are criminal gangs but not terrorists.
Shehu said this in an interview on Channels TV on Thursday. He said the government did not declare herdsmen, who kill people, as terrorists because they are "only criminal gangs".
HURIWA further recalled that the Presidential spokesman said that IPOB like Boko Haram has a territory they have carved out to themselves …as a sovereign state of its own…. They have shown the willingness to invade other neighbouring states. They have raised concerns in neighbouring Kogi and Benue states. They have said they are interested in taking over Bayelsa and Rivers. That is exactly what Boko Haram has done. This is not acceptable to the law of the country."
HURIWA however blasted the Presidential spokesman for being clever by half for raising undue and false alarm over the pro- Biafra group whislt forgetting that unlike IPOB which the Federal government hurriedly branded terrorist organisation which has no control of even a square meter of any Nigerian land, the armed Fulani terrorists have taken over lands belonging to different farming communities in Benue and Kaduna States and wondered why this Federal government under Buhari is elevating propaganda to statecraft.
Besides HURIWA asked the officials of government to be law abiding by not commenting on matters that are subjudicial given that the Court's proscription of IPOB is open to appeal in line with the extant counter terror Act of the Federal Republic of Nigeria. "Officials of government must stop abusing their privileged positions by running wide their mouths spewing unsubstantiated and incoherent allegations against a party in a matter between IPOB and the same government.
en
SOURCE :The Nigerian Voice (local news)