Kim Kardashian opens up about drug use while filming infamous sex tape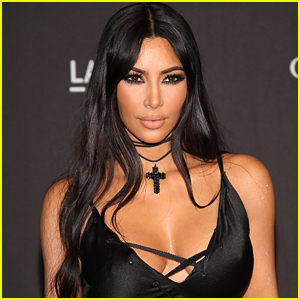 On Keeping Up With the Kardashians , Kim Kardashian opened up to Kendall Jenner and Scott Disick about being high on ecstasy when she got married. The first time.
After Disick told Kardashian that he couldn't picture her being a "wild child," Jenner admitted that she had "heard stories" about her older sister. Disick then shared that he had heard about Kardashian being high back in the day, and Jenner was totally shocked.
"I got married on ecstasy," revealed Kardashian. "No, the first time. I did ecstasy once and I got married. I did it again, I made a sex tape. Like, everything bad would happen."
Kardashian was referring to her first marriage to music producer Damon Thomas in 2000, and the infamous 2003 sex tape with her then-boyfriend Ray J, which was leaked in 2007.
"You were high on ecstasy when you were in that sex tape?" asked Disick, to which Kardashian responded, "Absolutely. Everyone knows it. Like, my jaw was shaking. Like the whole time."
After the surprising revelation, Jenner was astonished by how crazy her older sister used to be and even told Kardashian, "I just can't believe that that was you." However, Kardashian assured her younger sister, "I still can do crazy things."
Kardashian later stated, "Kendall honestly has, like, no clue. I definitely went through a wild phase. I would say in, like, my late teens. I'm not like that anymore. But, like, I still have fun. Don't get it twisted. I'm always the life of the party."
Keeping Up With the Kardashians airs Sundays at 9 p.m. on E!
en
SOURCE :The Nigerian Voice (local news)