Kwankwaso Decries Impunity Under Buhari, Says This Isn't The Change He Helped Establish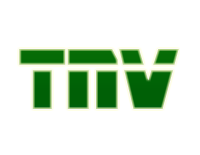 Source: thewillnigeria.com
SAN FRANCISCO, May 05, (THEWILL) – The immediate past governor of Kano state, Senator Rabiu Musa Kwankwaso (APC, Kano Central) on Thursday expressed disappointment over the way things are done in the country, stressing that this is not the Change he and others worked to bring about in the country.
He stated this during an interview with the BBC Hausa Service, while condemning a siege by security operatives on the house of his brother in Kano . The lawmaker stated that there was more than meets the eye in the ransacking of the house of his brother by the police operatives.
"We're very disappointed that impunity is now the order of the day in a country we invested a lot to bring change; this is not the change we bargained for because we're now in a helpless situation. If it were the previous government that's doing this, we would not complain. Alas! This is being orchestrated by a government we worked to entrench," he said.
Explaining what transpired when the security operatives came for the raid on his brother's house, the former governor said, "We woke up with a distressing situation today (yesterday) when some people besieged the house of my brother in Kano for hours; on the allegation that cash and weapons were ferried to the building.
"They bundled the guardsman, threatening him to show them the vehicles and other valuables that were allegedly concealed in a garage within the house.
"The guardsman told them only rabbits were kept there but they forced their way in and that was it, only the rabbits were seen joyfully feasting on spinach.
"Not satisfied, the police ransacked everywhere, including the vehicles in the compound but could not trace anything incriminating. This is very sad and a serious setback for our democracy.
"I'm one person that never allowed my immediate or extended family to be part of government while I was a governor; my brother is a retired teacher but look at what they did to him."
Responding to whether he regrets joining the All Progressives Congress, APC, Kwankwaso said, "I would say my mind at the appropriate time but government must be mindful of its actions."
Source: The Nigerian Voice (local news)