Lady claims Ooni of Ife, Oba Adeyeye jilted her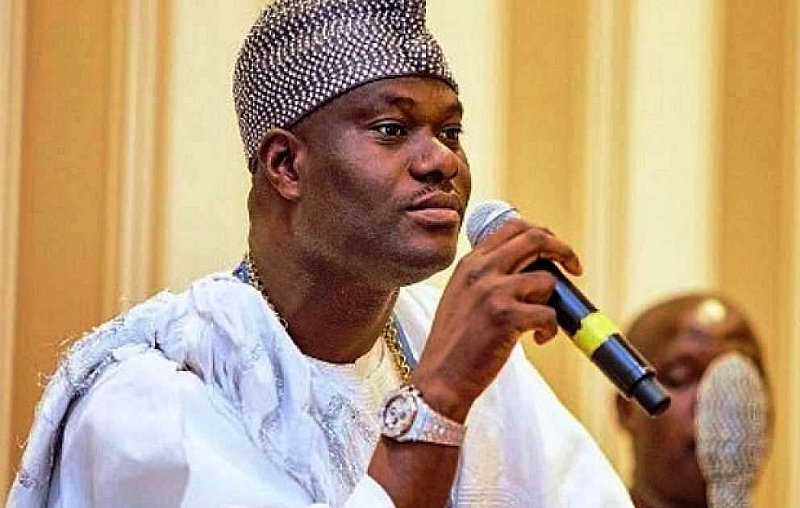 By Olawale Adewale,The Nigerian Voice, Osogbo
There is a new twist to the issues around the marital life of the Ooni of Ife, Oba Adeyeye Enitan Ogunwusi as a young lady, Miss Elizabeth Odunlami cried out that the monarch dated and jilted her.
Elizabeth claimed that the traditional ruler promised to marry her but eventually duped her because of Naomi, the Gospel singer that Ooni married last week.
In swift reaction, Oba Adeyeye denied any relationship with Elizabeth, saying that she was duped by fraudsters who impersonated him.
The monarch warned young ladies to be wary of fraudsters promising them to facilitate marriage with him without his knowledge.
Speaking through his media aide, Moses Olafare this evening, Oba Adeyeye cautioned ladies to be careful with fraudsters.
Olafare said "While we sympathize with Miss Elizabeth Odunlami who obviously has become a victim of a fraudulent act perpetrated by a scammer disguising to be Ooni Ogunwusi, we find it pertinent to debunk this sacrilegious and unfounded allegation which is not unlikely to be another calculated ploy adopted by some unprovoked detractors using psseudo-identities."
"Members of the public especially ladies are hereby cautioned against communicating with anyone presenting himself to be the Ooni Ogunwusi and advised to swiftly report such a matter or person to the relevant security agencies."
en
SOURCE :The Nigerian Voice (local news)